Looking after me – how counselling can help
How often do we give ourselves time and space to reflect on our lives and think about ourselves? We may feel this is a selfish thing to do, but we need to take care of ourselves so we are able to do the things we need to do.
One hour a week can often seem very precious, yet counselling may be a good way to utilise that hour, to help take time out to heal, to wonder, to explore, to understand. 
You may find that one hour a week becomes precious as you meet with your counsellor, an oasis amidst all else that is going on around you.
Why counselling?
There are times in our lives when we feel things are getting a bit too much. We may find work stressful; our relationships may be under strain; we may be facing health difficulties or someone we love may be affected by health issues. Friends or family might suggest, 'Maybe you should have some counselling.'
And when it is suggested, we might feel defensive.
'Things aren't THAT bad!'
'I'm not telling a stranger all my private stuff!'
'I can't see how that can help.'
'I don't want someone telling me what to do.'
Yet talking to a 'stranger' about ourselves and our situation can help! 
Professional relationship
A counselling relationship is not like any other relationship. For a start, it is a professional relationship, with clear boundaries and a contract and the client pays an agreed amount for each session. You will probably meet weekly. What you talk about will remain confidential (there are some provisos but your counsellor will explain these when making a contract with you).
A qualified, professional counsellor will quickly put you at your ease and enable you to talk about things you feel you need to talk about and maybe things you didn't even know were there.
It's all about you
As a client, you are in control of what you share; yet your counsellor may help you explore further and may see things that friends and family don't always see. The counsellor will be non-judgmental. They won't be telling you what to do but will enable you to explore various ways for you to move forward. They will be giving you time and space without interruptions.
What next?
Maybe it's time to reflect on how counselling might help you. Look for a qualified counsellor who may have expertise in the area in which you need some support, give them a call, then it's over to you...
Share this article with a friend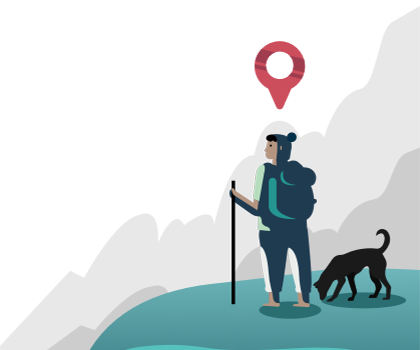 Find the right counsellor or therapist for you