Separation and divorce
Loneliness is not a private affair
It is not an exaggeration to say that loneliness can be life threatening - particularly if we see the world as a hostile and harsh place. I guess we all feel from time to time a little bit abandoned, a little scared, a little fearful, of not being loved, of not being care about. It's that deep, unremitting constant ache of loneliness which is so hard to bear and which brings people to my practice.

Loneliness is not the preserve of the elderly. It affects both young and old, rich and poor. As more of us get divorced or split up, more of us end up on our own. Many of us are living longer and spending our twilight years on our own. In our digital age, it would seem face-to-face contact is becoming a luxury or 'a piece of self-indulgence like a cream cake' as one client put it.

Yet there is support out there. Many studies have shown that volunteering helps deal with loneliness. For one thing, it gives us a reason to get out of bed in the morning, for another it has been shown that by giving freely to others we give to ourselves. This helps us to feel we are contributing to the greater good.

Loneliness should not be a private affair. It is everyone's business. We should not be ashamed of it. It's important to acknowledge it. We shouldn't feel guilty about it either. In therapy I meet many clients who seem to have everything money can buy yet it only takes a short while for them to discover they are lonely. They don't know what to do about it. Worse still, they don't believe they have the right to feel lonely so they bury it deep within.

Loneliness can stop people going out yet there is an art to being alone. It can help us discover who we are and what kind of person we want to be. Therapy can help pave the way to ending the loneliness we feel within ourselves. Once we do, we can then reach out to others and help them with their own isolation. We can do so because we understand their situation.

In addition, recent research has found that loneliness actually alters the way genes in the immune system behave. These genes which fight viruses decrease in activity when we feel lonely. So that's another good reason to find ways to deal with our loneliness if we want to improve our own mental health and general well-being.
Share this article with a friend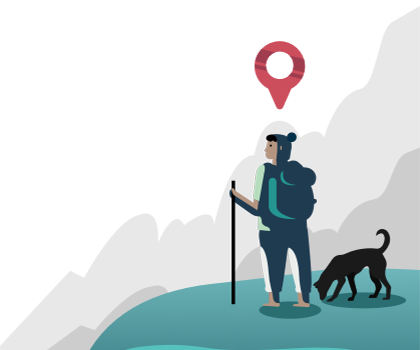 Find a therapist dealing with Separation and divorce