Relationship problems
Lockdown takes a toll on couples but couples counselling can help
Lockdown restrictions are proving to be very challenging for most couples who are feeling the brunt of constant change, family issues, ongoing stress, bereavement and grief, low self-confidence, an uncertain future and limited space or time for themselves.
Frequent issues include sex problems, affairs and betrayals, money, power struggles, manipulation, criticism, control, help around the house, raising children and abuse. The unfortunate reality is that most people seek out couples counselling when things have been on the rocks for a long time and facing separation and divorce, which can be too late.
There are many valid reasons why our relationships struggle and deteriorate. We are tasked with enduring so much.
Facing many challenges can include: dealing with the baggage from our past, work-related stress, life changes, family obligations, and changes in our priorities, personalities and values, just to name a few. These events place a lot of pressure on relationships and naturally cause strain.
Working on your couple skills can help you get unstuck
Relationship therapy can help you develop your couple skills at any point in your relationship. Because the problems that couples face are varied and unique, the first step involves helping you identify what the main issues are as a couple and proposing the different options that we can work on together. It's common that you experience some intense feelings around your relationship issues.
You will also explore your emotional dust that's been kicked up including anger management, rage, sadness, shame, jealousy, embarrassment, anxiety or fear just to name a few.
Strong relationships depend on good communication, so you will likely spend time working on how to improve communication with our partners as well as how to listen to them. This can be harder than you think! In most cases, you will explore how you can reconnect and grow as a couple. It might also be true, however, that in couples work you decide that it is best to end your relationship and pursue separation and divorce. As painful as this can be it is possible to work on a healthy and respectful breakup.
How to start couples counselling
Every therapist's approach is different, but I typically begin with an initial consultation, during which I gather information about you, your background, and what brought you to therapy. This is a chance for you to see how I work and to see if you feel happy to proceed.
If you choose to proceed with me, we will then work collaboratively on how to address the difficulties in your relationship.
After that, I typically meet with clients on a weekly basis at a mutually convenient time. I offer a down to earth, confidential, non-judgmental space, where we explore your emotions, issues and difficulties, and find ways in which we can heal.
Due to covid lockdown restrictions, I am currently seeing all clients online but plan to return to our consultation offices in London as soon as permitted. If you have insurance, I'm recognised by most major private insurance providers.
Share this article with a friend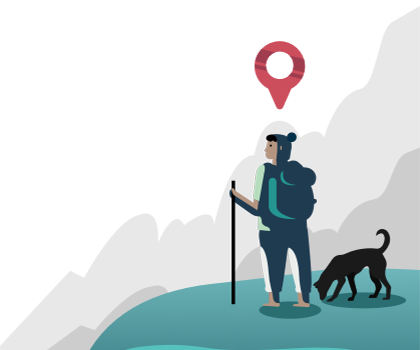 Find a therapist dealing with Relationship problems