Anxiety
Lockdown living
Lockdown doesn't have to be the anxiety-provoking pandemic it's portrayed as.
Yes, we've seen eerily silent streets and friends we don't recognise wearing masks, play areas have been cordoned off, however, it is possible to enjoy this strange interlude.

Learn to slow down. Try learning, pootling and pottering. You have permission to do nothing, you can pamper yourself or even return to childhood. 

Choicelessness externally helps question purpose internally: we may find ourselves striving for perfection - the spotless home you long for, the designer garden, plastic grass, a wildflower meadow? We see images of these and feel like we should have them too. But can we allow ourselves alternatives to 2020s perfection?

And it's easy to feel the pre-COVID-19 pressure of perfect parenting with its obligatory crafts and culture, music and songs, fun and games.

We can try to take a different perspective and tell ourselves:
"COVID-19 is a mixed blessing; look at all I've learned, I'm doing a great job as a parent (and nanny and employee), I hope things stay like this".

However, if you are feeling that lockdown is beginning to feel like 'lockup' then read on:
Mental health impacts
Brace yourself - what you want to sort might be what decides to stick. To help resolve what that might be, remember life is full of paradoxes, solutions to whatever keeps us awake pop up when not trying to think about them. So, if feeling at the edge of your limit is part of life right now - be kind, to you!

There are so many things that can be consuming our thoughts and impacting our mental health at the moment. Long term job loss, economic downturn, psychological downturn or CV2. (The secondary wave of ill health I predict is not CV2. We know there'll be CV2 impacts but can we be mindful in advance?). 

If you find that your anxiety is rising now, it is worth thinking about how well you cared for your mental health before. You might now be asking "how do I cope with panic attacks, elevated stress and sleeplessness, addiction and overeating, lockup and loneliness?".
We're all wired differently but while living so close to family and loved ones we may feel whatever those near us feel: if they're not calm and coping our irritation may rise in harmony. Our moods may end up swinging on their emotional roller coasters.

If you find your moods have changed or you're snapping at your partner these may be signs of your mental health declining. If you are finding that you're not coping with certain things then this is a signal that you may need some support.

It may seem like a stopgap but counselling over the phone or online can really work and you can make it fit in with your schedule at home - without leaving the house.

After all, who's there to offload to when social intimacy is 2 metres distance?
How else can you step out of your comfort zone when you can't leave any zone?

Online counselling can't predict what the future holds for you but it helps the uncertainty release its hold. Have you ever tried?
Share this article with a friend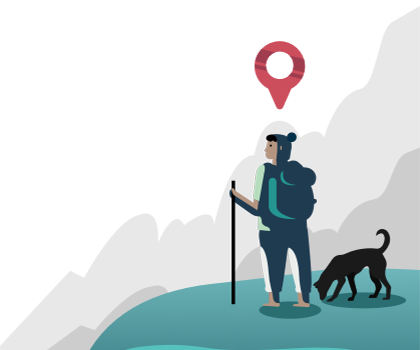 Find a therapist dealing with Anxiety