Lifting Low Self Esteem
The English Oxford Dictionary defines self esteem as a "favourable appreciation or opinion of oneself". Therefore, a low self esteem could be described as having a negative overall opinion or evaluation of yourself.
In order to lift the self esteem then an individual needs to find a more positive approach to themselves, and this is called "building confidence".
Specifically, it is about building and having:
Confidence in your ability to think and respond to circumstances,
An ability to cope with life and its challenges,
Acceptance of your right to be content and happy,
A feeling of being worthy, to make efforts and be successful,
The right to get our needs met in a healthy way.
From a Human Givens (HG) perspective, the sense of having a low self esteem is described in terms of the individual having an imbalance in "getting their emotional needs met". The HG therapist supporting the lifting of self esteem will start with an emotional needs audit; this will identify areas in which the client is out of balance. The goal of all good counselling and psychotherapy should be about helping the client get their needs met, so the HG Therapist will turn their attention to helping the clients to realise this.
Some of those needs may be for more positive thinking. Many clients and potential clients report the negative impact that critical parents (and others) have had on their lives and on their level of self esteem/confidence. Recent years have seen a great swathe and change in the way that people are spoken to and encouraged to give themselves affirmations. Of course, positive comments and self reporting are helpful, but words of affirmation are unlikely to enough on their own. The therapist should also help  the client to have and report on more positive life experiences. This is the art of learning and reshaping ways of living. It is about shaping thoughts and thinking.
The therapist will not only need to know how the human learns - that is, how they adopt and build patterns of behaviours and responses to their circumstances. They should also have a simple way of teaching the client how that learning process can be used more positively in their lives. Some clients will have learnt only too well how to quickly adopt negative patterns of behaviour, so the therapist should help them unlearn some patterns and create new ones. This can involve building new skills.
This teaching includes ensuring that the client not only understands that they have needs to meet, but also that they have a whole set of resources with which to get those needs met. The Human Needs and Resources are collectively known as the Human Givens.
Working from a Human Givens perceptive involves a simple TEST for building confidence and self esteem:  
T = Tolerating uncertainty        Being relaxed about ambiguous situations
E = Emotional Balance             Being calm and having needs met
S= Skills                                 For presenting and expressing yourself
T= Thinking styles                   Being aware and using your thoughts in a positive way
It brings a whole new meaning to "Testing times" because simply by working from this perspective, exams, study, getting the job or finding the right relationship become that much easier.
Share this article with a friend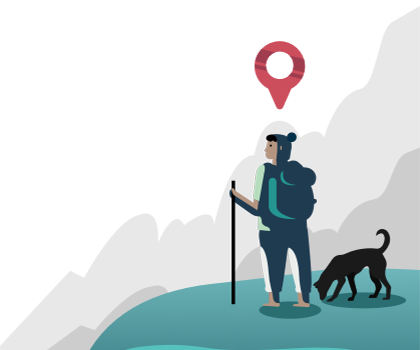 Find the right counsellor or therapist for you