Lets talk about death
"Our existence is forever shadowed by the knowledge that we will grow, blossom and inevitably, diminish and die" - Irvin Yalom
I have recently been attending a death café, hosted by my local independent funeral directors – Groves Family Funeral Directors. What an enjoyable experience I am having - not at all morbid and sad. In fact, there is lots of laughter and smiles, tea and cake. Death cafés are popping up all over the country and are encouraging people to talk about death; after all, it is the one significant event that is going to happen to us all.
Irvin Yalom, an American existential psychotherapist, published a beautiful book in 2008, 'Staring Into The Sun'. The reader accompanies Yalom on a journey where he explores at the age of seventy his own fear of death. In his book Yalom describes how death anxiety waxes and wanes through the life cycle; it is always there lurking hidden in the mind - for some, it is an overt anxiety, for others, it is subtle or convert hidden behind other symptoms.
What death cafes and Yalom have in common is the theory that facing death allows us to enrich our lives. Think of Ebenezer Scrooge, an old man who transforms his ways after being visited by four ghosts one Christmas Eve, one of which shows him his death. Christmas Day Scrooge awakens and is a changed man, one with compassion and a zest for life.
I believe the success of these cafes is in the safe and non-judgmental environment that is created. For me, it allows me to explore my own experiences of grief by connecting with others, and to talk openly about the often taboo subject of death. 
Being open about the inevitable also allow us to plan the funeral we really want, that reflects us as individuals and also helps alleviate some of the pressure and difficult decisions for our families. I am asking questions and listening to stories from others, allowing myself to explore how I want my own funeral to be; do I want a religious affair, would I like a humanistic celebration, or would I like a funeral celebrant to take my funeral? Songs versus hymns, readings versus prayers and of course burial versus cremation - it feels liberating to explore this now rather than when it is perhaps too late. 
Now, I am not saying that talking about death with your family and friends is going to change you overnight, but it may just alleviate your fears and allow you to engage with life, to learn how to live, to communicate more deeply with those you love.
If you feel unable to talk to those close to you may find help in talking to a professional such as a counsellor. They will support you to explore your fears and to live a more fulfilling life. Of course, you can still find your nearest death cafe and enjoy some tea and cake with others who are also exploring death, bereavement and grief, and what it means to them.
Share this article with a friend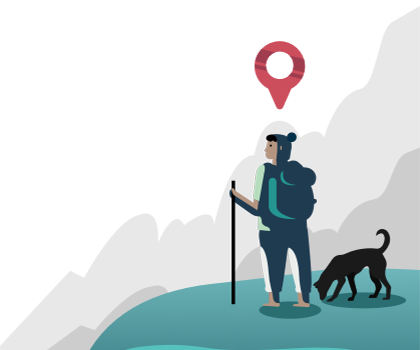 Find the right counsellor or therapist for you