Feeling sad
Isolation or isolated?
One of our key basic needs as a human is connection to others. Each circumstance can differ. Some connect with family, some with friends - whatever your tribe is, there is usually someone who is part of our life.
In my experience a significant development of mental illness is a slow or sometimes quick withdrawal from people. Once gone within, with the addition of a lack of communication, the thought process can start to become disturbed. The effect of this cognition disturbance can evoke uncomfortable emotions; thus leading to changes in behavior. The behavioral changes can then influence decisions. These decisions can become destructive. An example of this is falling into addiction with a substance or behavior. 
The world within and little communication with people could lead to an all-consuming fear. The power of the anxiety can set in and influence/orchestrate a new damaging pattern - fear of others. When you are fearful of others, you are less likely to have a desire to see people, in fact you will be more likely to avoid people. Being housebound is an example of this and is common in a person who becomes agoraphobic. Over time a development of mental illness such as a phobia or panic attacks can take place. In severe cases it can develop to a catatonic state.
Human touch is a powerful healing approach. It can ignite a warm glow that can enter our thoughts and feelings. Without a hug or handshake the glow can fade. Self reliance is not enough. The retracted person can miss this need which is another consequence of being in isolation. 
So how do we help? In the current climate isolation and being isolated has never been so more common. With this in mind a sense of community in conjunction with communication is available. If sought with encouragement it could help dispel some of the pain people are experiencing. 
Being introduced to people and asked to talk about how they are (a simple gesture) could potentially break down the internal process which has been formed. With continued contact consistently this basic human need can interrupt isolation. Isolation fades and the health of the individual embarks into recovery.
A friendly walk and a video call are currently available. Social distance and precautions/restrictions do not equal no having no contact. Contact is very important to try and ease the burden the person may feel. Digital media is also a very constructive example. Mental health charities are now providing online resources and are available at the click of a button.
Being tentative to the individual is important. Mindful of the distress they may be under. Judging the severity of the person can be done by a professional such as GP, therapist or other related worker. An assessment can take place and the best course of action administered. 
So to the person who may be reading this who may feel alone, lost or overwhelmed - reach out for help and remember reaching out for help is a strength. For those who are reading this aware of a friend or family member who may need support - today there is much help available and the fact you are interested in helping your loved one could now be the start of recovery.
Share this article with a friend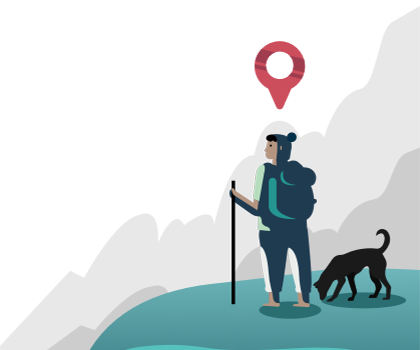 Find a therapist dealing with Feeling sad