Isolation: being in touch with your true self
I am a therapist and Zen teacher and I find myself at home now due to self-isolation. I am basically doing a seven-day Zen solo retreat in my own apartment. 

I don't talk, I don't go out. I keep silence.
I have seven days off from work, and in fact, I did the same thing 32 years ago when I decided - under the recommendation of my teacher - to sit for 100 days on a solo retreat. I was young and it was unimaginable to do it in Europe - but I have done it.
After that, when I went out, all the trees were so colourful and the sky was blue. It felt almost magical - but actually, it was very real.
My mother, father and my two younger brothers came to the place where I was sitting during my solo retreat and they were so happy; so loving as a family.
I could return to the present moment and hear, see, smell in the most intensive beautiful way; I could reconnect with the world.

Now is a time of great fear and instability - but we can work through it. Instead of avoiding fear we can try to look directly at it, and by using breathing exercises we can slowly process it. What do I mean by 'processing'? We do feel low levels of fear from time-to-time but until we face a truly difficult situation we generally don't fully feel it. During something like the health pandemic we are currently experiencing, we find that it all comes up to the forefront of our minds. By using a simple exercise of counting our breath from one to ten we can focus on the moment and at the same time, we can let go of some of the fear.
We find that we can connect with fear and uncertainty and that we can process those feelings and use what will come up from that as a clear response to any situation. This active 'focusing' helps us to look clearly inside and to learn how to connect with something called person-centred theory; the 'true self'.
The true self can lead perfectly through the most challenging situations. We need to rely on others as well, on certain directives, but the true self is always the source of wisdom and compassion. We can choose the most constructive steps and make the most helpful decisions. It is so important in this challenging time.  

During my time on my short solo retreat, I sit and meditate; I focus on my feelings.

This active type of isolation is actually the way we can connect again, in full with our mind; the intuitive part of us. This part is always healthy and perfectly supportive. We just have to access it, and we can access it whenever we want, as it is ours. We can then use this refreshed and reinvented energy to help others.
The great thing about connecting with our true self is that all of us can do it. Not only this, but using the techniques described can bring us to our infinite sources of wisdom, intuitive and emotional skills.
We can learn from some very young children how they connect with any situation by not judging - but just being fully present and responding intuitively.  
Share this article with a friend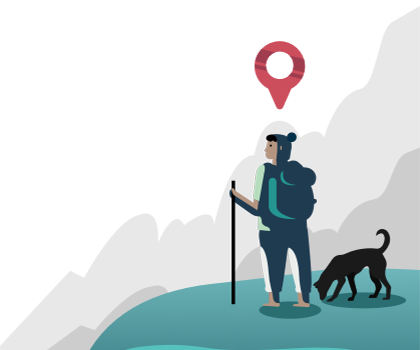 Find the right counsellor or therapist for you