Sex addiction
Internet porn? - A New Year's resolution
One of the main issues couples argue about is sex - demanding too much, not getting enough or maybe just boredom. But increasingly counsellors are seeing individuals or couples because one, usually the man, has been caught watching internet porn or maybe his partner thinks he is watching too much.
With the New Year upon us, especially if the partner doesn't know that her husband/boyfriend is looking at porn, a lot of men swear that they will stop this habit. Some successfully do. Others manage for a period of time and then feel disappointed with themselves and ashamed when they start again. For this second group they are more likely to suffer from porn addiction or compulsion and like alcoholism this addiction can take over a guy's life.
There are arguments, within the profession, whether such a thing as porn addiction exists. Some suggest that it is just a high sex drive and for some men it just might be. But if your habit of looking at images is taking over your life, if you are desperately unhappy with what you are doing, if you feel it is wrong and you want to stop then it doesn't matter what 'the experts' call it you just want to stop. You want to feel in control again.
Watching porn can also change a man's ability to perform in bed. Some are fine but others begin to suffer from delayed or non-ejaculation. Others ejaculate prematurely. And some find that they are masturbating excessively during the day. Sexual performance can sometimes be why a man or couple first visit a therapist.
Working with someone specialising in sex addiction can help. There are men who successfully give up by themselves just like some alcoholics go cold turkey and stop drinking alcohol. But others need the help of others to succeed. This doesn't mean they are weak or ineffective. It just means that they need support. Just like if you want to succeed in sport most people need a trainer to help them achieve their goals.
The treatment of sex addiction is different to other addictions. The key difference is, for example, that if you are addicted to alcohol you have to give it up completely. If you are addicted to sex or porn you will still want to perform and if your partner doesn't know what you do late at night you will be expected to perform.
So if you have decided to stop looking at porn, or carrying out other sexual activities that you feel you are addicted to, then now is a good time to do so. Look for a counsellor specialising in sex addiction and that you feel you can work with and make that call or send the email. You are not the only one with this problem and you can take control of your life again.
Share this article with a friend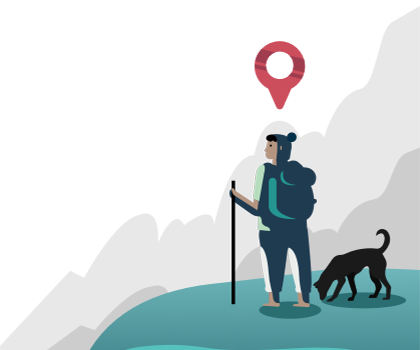 Find a therapist dealing with Sex addiction