Low self-esteem
Improving self-esteem
We all have times when our esteem is low and we don't feel good. But when low self-esteem becomes a long-term problem, it can have a harmful effect on our mental health, we see ourselves in a more negative and critical light and feel less able to take on the challenges life throws at us.
Getting the message "you are stupid" repeated enough times results in it sticking.  I have seen others with plenty of life's advantages believe similar messages 'I am not as good as others' or 'nobody likes me, if I focus on doing what makes others happy maybe people will'.
One lovely lady had this low opinion of herself, she told me:
"I'm stupid, I always make a mess of arranging events" and "Compared to my brother I'm a failure". How could this be true? She was a mega-friendly, articulate achiever in my opinion, it saddened me that she couldn't see what I could see when I looked at her. Her self-esteem scraped the bottom, she considered herself shameful, the family failure.  
A lack of self-esteem can manifest in negative beliefs such as:
'don't apply for that role I'm lacking the skills' 
'he's looking for a more successful partner, our relationship will never last'
telling yourself not to even try and so you end up missing out on opportunities in many areas
speaking negatively to and about yourself and becoming anxious or          depressed as a result
ruminating on negative thoughts
feeling over-sensitive which possibly leads to arguments
anxiety and depression
Deeply ingrained low self-esteem may not even be recognised as such, it could be seen as "reality, the truth about myself" and adjusting this established 'reality' may be viewed as impossible, being over-ambitious or too big a leap. It may be too challenging to step from the comfort of this 'reality' (I can't, I don't have the skills…) into the confident ways of an enviable acquaintance or the unknown assurance of what can be imagined.  
Alternatively, when we have healthy self-esteem, we tend to feel positive about ourselves and about life. Addressing your low self-esteem can help you:
avoid the qualities we most dislike and acquire ones we envy
identify the patterns where we feel stuck (due to ingrained habits, poverty, divorce)
break out of destructive habits and form new ones
mix with others we would rather be with
speak our mind, have the courage to say what you most want to
Our negative opinion of ourselves is rooted in criticisms throughout life. Therefore the inner critic we listen to is not our own voice. I can help you find whose voice that is and develop your own inner dialogue which is more positive and encouraging. You also learn a range of tools to help build your self-esteem.
How would life be if you could at least recognise you are equal to the dynamics of the other If your self-esteem was even half way higher where would your heart and happiness be?
Can the necessary push upwards be anyway easy? How do you make it happen? I do my best to help you build tools and change destructive habits to build new confidence.
Share this article with a friend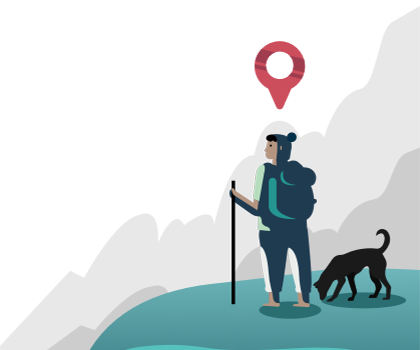 Find a therapist dealing with Low self-esteem