Anxiety
How to support someone through an anxiety attack
1. Don't panic! – It can seem very frightening when watching someone experience an anxiety attack for the first time; you may worry they might be going to have a heart-attack, they may be going to pass out, they may be having a fit or, at the very least, they need urgent medical help. Though all of these worries are totally understandable, but for the most part, they are NOT going to come to any serious medical harm from having an anxiety attack so try not to be too alarmed.
2. Come down to their level – If they are having a full-blown anxiety attack, it is likely that their headspace is occupied solely with the terror they feel they are experiencing and they will have temporarily 'checked out' from anything else that is happening. They need you to help bring their focus back to the 'here and now' and the first step to that is putting yourself in a position where they will eventually be able to shift their focus to you. It is important however, not to invade their personal space too much.
3. An anxiety attack is an extreme reaction and it can help to counter-balance this with an extreme action. To this end, they might find it extremely useful to let an ice cube melt in their hand or to hold onto a smooth, cold pebble if either of these options is available.
4. Offer to hold their hands and, unless they object, gently do so.
5. Begin speaking to them in a calm voice and reassure them that you are here to help.
6. Encourage the person to look at you and focus on your voice – you probably won't get an instant response but persevere.
7. Encourage them to slow their breathing and begin to count with you. Again, don't expect anything to happen instantly but keep going. Model taking a deep breath and begin counting:
'1, 2, 3...
Let's do this together
Deep breath, 4, 5, 6
Look at me
Deep breath, 7, 8, 9
You're doing brilliantly
Deep breath, 10, 11, 12...'
8. They may respond quickly or it may take a few minutes but keep reassuring them and working with them in a very calm but firm manner.
9. Once the person has calmed down, encourage them to stay with you a little while so you can both be reassured they are going to be ok.
An anxiety attack can strike anyone without any warning and, without help, it can continue for an unbearably long time leaving the person exhausted; making yourself aware of a few simple steps could enable you to support a friend or even a complete stranger.
Share this article with a friend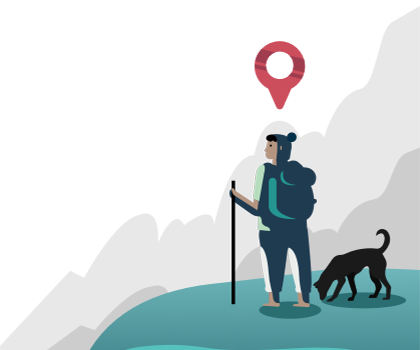 Find a therapist dealing with Anxiety