How to prepare for couple therapy
You may have been thinking for some time that you are not happy in your relationship and wonder whether seeing a couple therapist would help.  Maybe you've been fighting more often with your partner and you feel something has got to change. Or it may be that over time you have grown increasingly distant to each other and you wonder whether you still love your partner. 
If you have never had counselling before, on your own or as a couple, it can be a bit daunting to think about sharing all your intimate problems as a couple with a stranger, and often it's difficult to know what to expect.  The most important thing is to find a counsellor that you both feel comfortable with, someone who makes you feel at ease and helps you to open up at your own pace.  This can be established in part over an initial conversation over the phone, although the decisive time will be the first session, when you both have the opportunity to see your potential therapist in action.
So treat the first session as a 'taster'. Remember that you should not feel pressured to continue should you feel that the therapist is not right for you. However, it's important to draw a distinction between what belongs to you and what belongs to the counsellor;  for example, ask yourself if you are feeling  uncomfortable because you are talking about painful issues, which is natural and to be expected during an initial session, or rather you are feeling uncomfortable because the counsellor is coming across as slightly insensitive or  judgemental.
To get the most out of couple therapy it may be a good idea to start with some 'homeworks' even before you see the counsellor for the first time. Below are some issues to consider for people who are thinking of having Emotionally Focused Couple Therapy, the approach I use when counselling couples.
Start thinking about what you would like to achieve in therapy, what a successful outcome would look like for you. Your partner will also need to be involved in this process as it's important that you both agree on a common goal. Couple counselling is not recommended if you and your partner have very different objectives.
Are you both still fully committed to the relationship, in spite of the difficulties you may be experiencing? If, for example, one of the partners is having an affair and is not willing to stop seeing the other person while going through the therapeutic process, therapy is unlikely to have a positive outcome.
Do you feel physically threatened by your partner, is there abuse in the relationship? If the answer is positive, couple therapy (at least Emotionally Focused Therapy) is not recommended as in order to be emotionally open and to be able to explore the most vulnerable part of you with your partner, you need first of all to feel safe. If there is abuse, individual counselling is best.
Think about what happens when you are upset by your partner - what do you feel at a superficial level?  Angry, sad, disappointed, irritated? What do you end up doing in response? Do you criticise your partner, do you defend yourself, do you pull away? What does your partner seem to do in response to your reaction? And what do you feel then? This process of revisiting a typical situation where there is upset or conflict between you two, going slowly through the emotional responses and behaviours that you elicit in each other, is very useful to understand and eventually change the negative cycle of interactions that are detrimental to the relationship.
If the initial homeworks have helped you feel positive about being able to improve your relationship and you are looking forward to doing some work together with your partner, then you'll get great things out of couple therapy!
Share this article with a friend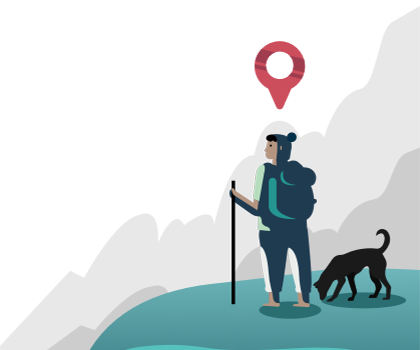 Find the right counsellor or therapist for you