How to choose your counsellor or psychotherapist
If you, like many people, have reached a point in your life that you feel you need some help to handle your problems, or you want to understand yourself, your mind and actions better, you might be looking for a therapist. Some of you might be suffering from debilitating mental health conditions such as depression and anxiety, or other mental health issues that stop you from coping with your lives. Others might be in unhappy relationships or jobs, have suffered abuse or serious life events, or are finding their life unfulfilling and stagnated.
Finding a mental health professional who is right for you is not an easy task as there are a myriad of counsellors and therapists offering their services, coming from all sorts of training institutions and from all different walks of life. Here are some points to help you navigate through the jargon.
If you don't have a referral from your GP or a trusted person and you are looking through the various counselling directories, look for the following things except from the picture of your future therapist.
1) Look for a person who is qualified and registered with their professional organisation. In Britain some of the main counselling and psychotherapy organisations are the BACP (British Association for Counselling and Psychotherapy), the BPC (the British Psychoanalytic Council) and the UKCP (United kingdom Council for Psychotherapy). This is not an extensive list as there are other reputable organisations.
Being registered with one of those organisations above means that the professional offering their services has completed recognised training in counselling and psychotherapy and has fulfilled many hours of clinical experience during and post qualification. If you are looking for a more experienced person, be mindful and check that the advertising professional is at least fully registered with one professional body and not just a member or a student member.
2) Your therapist needs to abide with the code of ethics of their professional body. That, amongst other things, means that they will conduct themselves in a manner that puts their clients' interests first. I.e they will provide a safe place where the clients' issues will be discussed in an informed, respectful, confidential and non-judgemental manner. Usually therapy takes place on the same day/days and time each week and lasts for around 50 minutes. Your therapist charges an agreed fee for their services and the relationship, although close between client and therapist, is strictly professional.
3) Therapists and counsellors have supervision from a senior colleague or with a peer group of colleagues as a matter of good practice even after qualification, and they continue to do so while they are seeing clients.
4) There are many schools of thought and theories that govern clinical practice. It does not really matter which theoretical view your therapist is coming from as they all have value and approach the clients' problems from a different perspective. For example, there are psychodynamic, cognitive behavioural, person centred, gestalt and existential to mention a few of the theoretical orientations. Most of them converge on the point that they use the relationship between client and therapist to better explore and resolve the client's concerns.
I hope you find these points useful and if you are seeking therapy it means that you have already taken the first step towards meaningful change. I wish you all good mental health.
Share this article with a friend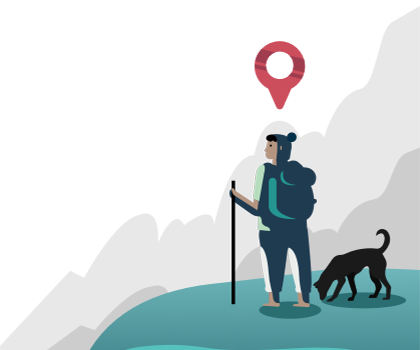 Find the right counsellor or therapist for you