How to choose a counsellor
If you want to get some tax advice, you pick a local accountant. No problem. Want finally to make your will after years of procrastinating? Then, finding a solicitor should be pretty easy too. And low risk.

Accountants and lawyers are regulated by law and by professional bodies. So, the risk of incompetence ought to be less. And you don't have to make some sort of emotional commitment with them. A continuing relationship with them probably won't be necessary.

But finding a counsellor? Not so straightforward, and possibly more risky. Although future governmental regulation may change things, anyone with enough brass neck to put up a brass plate can currently call themselves a counsellor, even if they have no qualifications or training.

And there's a mare's nest of practice models which different counsellors advertise themselves as using. Some of them have letters after their name which are difficult to translate into something useful. So, how to find a counsellor with whom you can work, perhaps sharing private thoughts, fears and experiences which you have never told anyone else about?

A personal recommendation would make the choice easier, just as it would for picking any other professional. But maybe you don't have anyone who can give you a recommendation, or you don't want to ask.

You are then back to intuition and Google - or the Counselling Directory. And search engines can now help make your choice better informed, not just with finding counsellors in your immediate area, but also with helping you to research some of the basic differences in practice models: CBT, integrative, transactional analysis, systemic, and psychodynamic, for example.

Counsellors with websites and entries in directories will often list the areas in which they have experience. But how much experience have they actually had with clients with eating disorders or anger issues, for example?

You can only find out by asking them. Don't be afraid to email them, or to phone them. A good counsellor will understand that potential clients will be anxious about making the right choice. And if they can't help themselves, they probably know someone to whom they can refer you who might have more specialist experience with the issues which might be troubling you – that valuable personal recommendation.

Many counsellors will offer an initial session, or part of a session, free of charge. This is a chance for you to decide whether you think that you could form an effective therapeutic relationship with the person sitting in the chair across the room. And it is that relationship which really matters, often more so than the particular practice model in which the counsellor works.
Share this article with a friend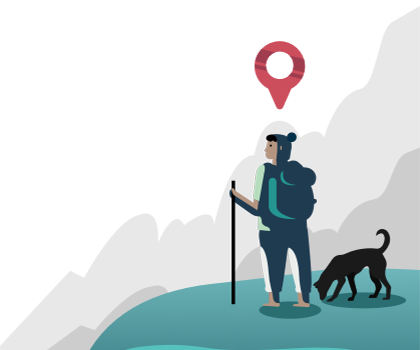 Find the right counsellor or therapist for you