How therapy can help us to learn to be alone with ourselves
For many of us the idea of being alone is regarded as a negative state. Sometimes it can imply a sense of isolation or being on the 'outside' always looking in. Being alone is often perceived as something we do not do by choice. It can even lead us to feel there is something wrong with us if we decide to make being alone a lifestyle choice. This can leave us feeling anxious, fed up and disappointed in the way we seem to be constantly judged by others.
Therapy can help us to learn that spending time alone is often to spend time with the most important person we know. Ourselves.
The widespread use of social media can give us the impression we are connected to others. We may feel sad or rejected when we are 'blocked' online; or simply because the 'likes' are not increasing in the way we had hoped. Yet, we may deep down sense that this kind of activity, if repeated often enough, can deprive us of real human intervention. And this can lead us to feel lonely and rejected, which is different to learning to be alone.
What takes place within a good therapeutic relationship between the client and the therapist can be used as a model with which to learn to relate to others without feeling excluded. We can learn to be who we are and feel at ease with ourselves, without the constant need to seek approval or reassurance from others.
Carving out time for ourselves is a good place to start. Having an hour of therapy is something we have chosen and set aside for ourselves. We can build on this, and with support, learn to do other things on our own. We can make our own choices. Being alone can help us to access our own inner creative resources such as crafting, art, reading, writing.
Alone time can reveal ourselves to us in ways which may surprise and delight us. And learning to be alone can help us grow as human beings. We can learn to listen to our inner voice and use it as a guide.
Share this article with a friend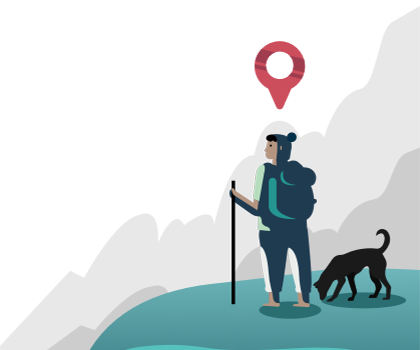 Find the right counsellor or therapist for you