How practicing gratitude can help to improve your mental health
Practicing gratitude is something I believe can not only transfer your day but also your sleep, your mood, and your outlook on life. As someone who spent the first 29 years of my life being, in my parent's opinion, realistic but I would argue cripplingly held back by pessimism. I've can confirm I have lived life as both a pessimist and an optimist and I know which version of me is happier.
When we are feeling grateful we are living in the present moment; we are enjoying life for what it is bringing us at that time. Whether that is reminding ourselves of a good night's sleep and really taking time to enjoy not being woken up and how much easier life feels on those days. Or thinking of a lovely meal we have just eaten and feeling grateful for being able to afford and appreciate having good food because so many people don't have that luxury. 
It is physically impossible to be in two places at one time and that includes our brain. We can't feel grateful and present while feeling anxious and worrying about things that haven't happened yet. We can't feel sad about things that happened earlier in the day the week or in our life if we are focused on the now. You can't be worrying about a dreadful tantrum your child had earlier that day whilst being present and enjoying when they are being good. Life feels so much happier when we feel thankful for the little wins. You can't be worrying your child is going to have a terrible night and you will get no sleep later if you are really focused on just enjoying feeling well-rested and acknowledging how much energy a good night's sleep really feels. 
The reality is we are humans and it's impossible to never feel sad about things that have happened in the past or worry about things that could happen in the future. Being truly present isn't easy, and just expecting our minds to be able to do that without work when we are surrounded with bad news just isn't realistic. Sadly good news just isn't that exciting.
---
Practicing gratitude 
My journey to making gratitude part of my everyday life started with the book "The Magic", a 28-day gratitude process. It takes around 28 days to build a habit and during this time I had to write 10 things I felt grateful for every morning. I also had to remember every night before bed to think of the happiest thing that had happened that day. Now these things for me are second nature now. Maybe not 10 but when you start and end your day on a good note it makes it much easier to feel grateful throughout your day, so for me it really has become a part of who I am.
I now lie in bed every night holding a crystal and go through all the good things that have happened in my day and it's such a lovely way to fall asleep. I'm not saying I always got a good night's sleep - I have young children, life is unpredictable and if I'm woken up I still often struggle to get back off to sleep, but it's so nice to remember those little moments I would have otherwise forgotten.
I also get up most mornings before my children as I need a bit of time to myself before the craziness of life commences. I have a coffee and think of three things I'm grateful for. Sometimes it's hard and sometimes I write six but I can feel the difference when I haven't done it.
The importance of gratitude on mental health
Good mental health is something we really do take for granted. It's important to remember we all struggle at times and I was actually thinking about how grateful I feel that my job is to look after my health. I'm sure I would struggle much more if I didn't feel not just as a mother but as a counsellor I needed to work every day to keep myself healthy.
The best way to improve our health is by taking small incremental steps, sometimes they will be backward but to keep working at it as we all have the chance to feel happier. Practicing gratitude isn't easy, but it's free, which is always a win in my book, so give it a go. What's the worst thing that could happen?
Share this article with a friend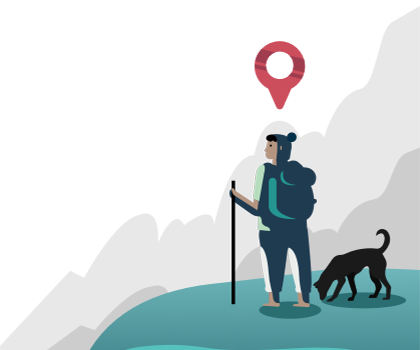 Find the right counsellor or therapist for you