Relationship problems
How has lockdown impacted gay dating and sexual relationships?
When the government ordered a lockdown to attempt flattening the COVID-19 curve, a question soon arose: what might the ramifications be for the population's sexual activity?
Whatever your sexual orientation, our species has a natural propensity to look for carnal comfort during times of hardship. Intimacy can be very consoling, as the proximity of another human provides reassurance for both parties, as well as being a very healthy stress mitigation process.
However, fraternisation became almost taboo with the introduction of social distancing. So, with lockdown came the temporary death knell of the odd sexual partner.
These draconian circumstances have hit the gay community particularly adversely, as casual dating is one of the bedrocks of its social activities. Many members of the community, as a result of not being able to travel or visit 'acquaintances', could see their sex lives come to a shuddering halt.
But, amusingly and very commendably, there are various reports attesting to the gay community's ingenuity in finding other ways to engage in casual sexual encounters, whilst still adhering to all the social distancing criteria.
Casual sex goes online
One of the popular tools used to attain this virtual Nirvana is reported to be the video conferencing app, Zoom. This permits participants to organise healthy sex parties, applying all the recommended distancing. Seemingly, these virtual events started springing up when local lockdowns came into force and some even immediately beforehand.
Interestingly, though the notion of having these events may have been a novelty to some in the gay community, the notion seems to have sufficiently piqued people's interest.
The beauty of the internet is that, with Zoom, there will not necessarily be any geographic limitation to the locations that participants are in – diversity is very definitely the spice of life. And, with Zoom's real-time interaction facility, participants to create a virtual venue which, to a degree, is limited only by their imaginations. 
As it offers simultaneous multi-user image grids for all participants to access, there is absolutely the potential to quickly end up with a hodgepodge of male body parts on display. All this said, participants seem to like the fact that there does not seem to be any obligation (or even peer pressure) to show faces.
Of course, no technology is a perfect bed of roses. But, the vibrancy of the gay community being what it is, no technicalities can thwart the ultimate aim of providing a perfectly reasonable sexual pressure valve in an understanding environment. Without this, participants would have had to face a carnal 'drought' - with all the negative ramifications that this brings with it. 
Whilst these shared virtual experiences can help to manage and appease feelings of isolation for some people, it's not necessarily the right solution for everyone.
Finding support in lockdown
Many of us will be able to recover from the myriad of negative experiences that have arisen with the full and partial lockdowns, simply by calling on our support networks of family and friends. 
That said, there are bound to be many people that will need help with more intense issues around bereavement, loss, relationship strains and breakdowns, social isolation and, more acutely, loneliness. Particularly as the situation has grown ever more complicated, there has been an increase in the overall sense of uncertainty.
Official guidance has moved from an initially straightforward set of rules to a much more nuanced and frequently changing set of guidelines.
We must now recognise that a major proportion of society will be adversely touched by this drawn-out socio-economic crisis for a number of years. The only question now is how many of us will be affected, as we are still all in the tunnel and, as yet, find it hard to gauge how far the exit is from here. All this uncertainty simply makes the necessity for good professional therapeutic help even more important.
How can private therapy help?
Despite all the appropriate social distancing, therapy can still be easily accessed by way of either Skype, WhatsApp, or Zoom. Online therapy offers an attractively safe and non-judgemental virtual space.
Of course, the client-psychotherapist fit remains fundamental to the ultimate success of a therapeutic outcome. But, these digital options are extremely useful as a means of outreach.
Also, new clients will find that most professional psychotherapists are sensitive to the current economic morass that everyone is feeling right now. So, there is a fair degree of flexibility when it comes to fee levels, dependent upon the individual client's circumstances.
Even with all the negative pressures currently out there, we should all aim to stay as centred as possible. And there is absolutely no disgrace whatsoever in seeking and receiving therapeutic help to overcome any lockdown-related issues. 
Even in more serious consequences, such as perceived pre-traumatic stress disorders from all the bad news in constant circulation, professional psychotherapy can prove to be invaluable. It can offer a non-judgmental and safe channel to speak about what you feel is happening to you. Equally, it aims to help you attain and keep a balanced outlook on life and reduce any anxiety that has arisen amidst all the current uncertainty.
Share this article with a friend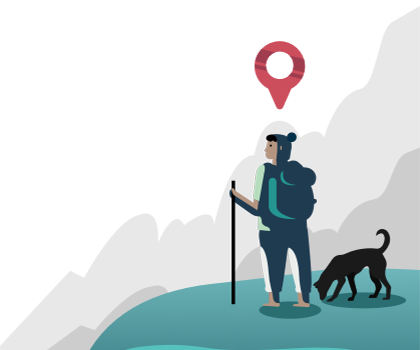 Find a therapist dealing with Relationship problems