How does counselling online work?
Lately, we've become accustomed to seeing changes in many areas, the tradition of face-to-face therapy included. The only thing we can ever be sure of is change, however, and my advice is to try to welcome a broader perspective when it comes to therapy. You can have the same satisfaction with your counsellor's skills and your experience as with counselling in person, not having to travel can be the deciding factor.
It might sound like an oxymoron; 'online counselling' - doesn't the lack of face-to-face defeat the purpose? It doesn't have to and it doesn't require any fancy equipment, you need a reliable internet connection and you're one click away from your appointment.
What are the benefits of online counselling?
It's easy and convenient but what are the benefits? Can you feel comforted through a screen? The tunnel vision required talking to a screen ensures focus, this guides us to deeper feelings and further insights. Online counselling offers the support you need anywhere, anytime. Invest in one session first to see if you feel a connection. If you love it, book a second, you deserve a happy life.
How is counselling confidential when the internet is universal?
You are in the privacy of your own room, you have more security than being in an office. You have the power. By opening up, you'll find the support you need while making the changes you crave. You'll even be better able to write up notes as we work from the comfort of your own chair. Anonymity online eliminates any risk of bumping into someone you know going in or out of an appointment.
What do I compromise?
You lose visiting an office, you lose the social stigma of being seen going to a counsellor.
Is it ethical?
For extra reassurance look for the BACP registration number, read reviews. Possibly online counselling ensures you of finding 'the real thing' as you'll be even more prepared. If you're considering counselling, then online provides an easy way to conduct an initial interview.
Are there any advantages to counselling online?
You will definitely save significant time and money on travel.
Online counselling offers more flexibility plus there's the option to attend in person should you wish to in the future. 
If you live far from your favourite counsellor, online counselling eases accessibility no matter the distance.
No matter what obstacles crop up, online is a great option if for any reason you can't make it, such as illness or weather.
Easier scheduling - counsellors can offer more appointment times when online is an option. It's easier for you to squeeze between appointments so saving you time and increasing your efficiency.
In times of crisis, we have seen that online counselling is the only option when it's impossible to attend in person.
There is no risk. You can pay for the first session before you make commitments.
If you would like to get help online then contact Counselling Directory and search for a therapist offering sessions online or via telephone. If you find a therapist local to you, you then have the option to take up face-to-face counselling in the future. 
Share this article with a friend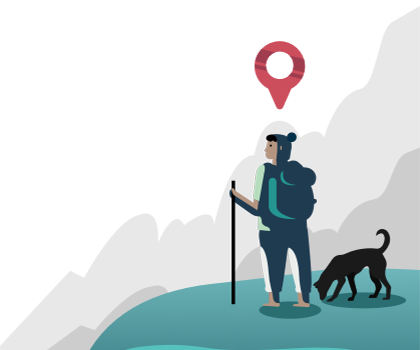 Find the right counsellor or therapist for you