How does change happen?
When we seek therapy, we are usually looking for something to change in our life. It may be that we are struggling to find a focus, or be unsure what we want but the feeling can be one of being helpless to effect change. Often, it's easy to look at our lives and point to where the problems lie. This is often external to us, i.e. it's our partner or our family or our work isn't fulfilling/we don't feel valued or as though we are doing something fulfilling. Or we may just not really know who we are, what we are about or what we need. We may feel we have far more potential than we are currently realizing but have no idea how to tap into this.
Why we seek therapy
We seek therapy because we want things to change.
So, after we share with our therapist our stories of why we are unhappy, what happens next? Even though we know on some level that the therapist cannot provide the answers for us, it's hard not to hope that they will point us in the right direction. It's easy to think of them as someone who is wise and sorted, someone who has got their life together. As we begin to unravel our tangle of issues with them and our self-awareness increases, (e.g. Why do I feel negative? Why do I have low self-esteem? Why do I feel anxious all the time? Why do I feel so low and unmotivated? Why do the same things keep happening to me?) we hope that things will begin to fall into place and change will happen.
But how does change happen?
Is it enough to have more understanding - can this help us to undo conditioned habits or scripts we may have been repeating for all of our adult lives? Or does it take more than this? Once we understand that something in our past impacted the way we look at ourselves or others, does a shift naturally take place? When we accept others as they are and acknowledge they are unlikely to change, this can shift our perspective.
But does it require more than this?
Changing our behaviour
It requires that we do something different; change our own behaviour! Unless we are willing to recognise and change our own behaviour, change may be temporary and therefore hard to sustain. When we enter therapy, we may need to be fully signed up to the realisation that this may be one of the most challenging things we have ever done. The work required to bring about change can be tough and it's work that we have to do ourselves, no-one else. In other words, being fully invested and engaged in making a real change in our life will ensure the outcome is successful.
I believe that change happens when we are prepared to bring it about on multiple levels. Yes, it is important to think through, understand and feel our emotions and responses. But it is also important to be able to try something new, to meet our fears head-on and take a risk. To step out of our comfort zone and make ourselves vulnerable. Otherwise how do things change?
It may be that we are not yet ready to commit to a life-changing experience; we may not want it that badly. But if we do and we are tired of walking the same paths day after day, we can challenge ourselves to step into a new way of life and with this intention can come clarity, drive, focus and a newfound passion for life and all its uncertainties. A qualified therapist can help you on this path. Taking that first step is the hardest part but after an initial consultation, you may feel like it's a road you continue on. You can find the support you need on Counselling Directory.
Share this article with a friend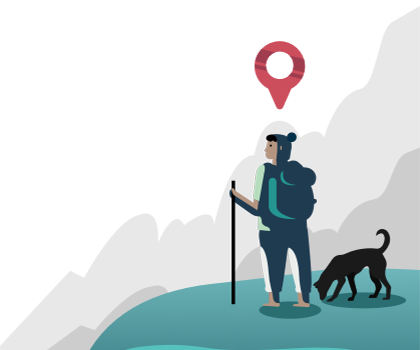 Find the right counsellor or therapist for you