How do we heal after an affair?
Desire and betrayal runs deep, but it can be healed.
Some relationships are already dead and there is nothing that can be done. Others can turn a crisis into an opportunity. Now that the affair is in the open the deceived partner can claim more, the status quo has not been working well either way.
After an affair the couple might find a depth in conversation that they did not have before. A disorder that can bring order and they can feel attracted to each other, sometimes with more passion than ever before.
When an affair is exposed, what is it that a couple can do?
We know from trauma that when the perpetrator acknowledges their wrongdoing, expressing guilt and remorse for hurting the partner, it helps the deceived person.
The truth is that the one who had the affair can feel guilty for hurting, but they don't generally feel guilty for the experience itself. This distinction is important. The perpetrator needs to be vigilant, becoming the protector of the boundaries and express and bring the awareness of the hurt of the partner. That is the responsibility of the cheater so that they can help to alleviate the obsession. The affairs have not been forgotten and that in itself helps to restore the trust.
For the deceived partner, they need to bring back a sense of self-worth, to surround themselves with friends and family, activities and joy to regain their self-confidence.
And it is important to go for the investigative questions: what does this affair mean to you?
What were you able to express and feel that you no longer could do with me?
What was it like for you when you came home?
What is it about us that you valued?
Are you happy that this is over?
Every affair will redefine a new relationship.
Every couple will determine what the legacy of the affair will leave.
Affairs are here to stay, the dilemma between love and desire do not provide simple answers – it is not black and white, good and bad, victim and perpetrator.
As a counsellor, I have a dual perspective when I deal with affairs:
Hurt and betrayal.
Growth and self-discovery (Esther Perel, Ted talks).
Questions: what it did to you and what it means to me?
We work on desire in the long term relationship. We always long for a partner we have not seen for few days or so, what does it mean? Imagination, knowledge of the other, the desire to please and to be loved. We can explore all this together in a safe confidential environment.
Here are some initial findings for treating affair couples.
Before the couple can explore the meaning of an affair or re-establish trust and intimacy, they first need assistance in containing emotional turmoil and destructive exchanges that characterise the initial response to the disclosure or the discovery of an affair.
Gordon and Baucom (1988) developed a stage model for the treatment:
1. Dealing with the impact.
2. Search for meaning or understanding why the affair occurred.
3. Recovery and/or moving forward.
We need to understand that infidelity is one of the most distressing and complex problems that couples and couple therapists experience. We still have a great deal to learn, there is no one solution that fit all, but those three stages seems to be a good structure to conduct therapy.
References
Brown, E.M. (2001) Patterns of infidelity and their treatments, 2/E: USA: Tailor& Francis
Janoff-Bulman, R. (1992) Shattered assumptions: toward a new psychology of trauma, USA: free press
Journal of cognitive psychotherapy: an international quarterly, vol.20, no.4, 2006. Baucom, D.H., Gordon, K.C., Snyder, D.K., Atkins, D.C., Christensen, A.
Optimal Strategies in couple therapy: treating couples dealing with the trauma of infidelity, Gordon, K.C., Baucom, D.H., Snyder, D.K. publish online: 17 April 2008
Perel, E. (2006) Mating in captivity: USA: harper Collins
Relationship dissolution following infidelity: the roles of attributions and forgiveness: Journal of social and clinical psychology, vol.25, no.5, 2006, pp.508-522
Share this article with a friend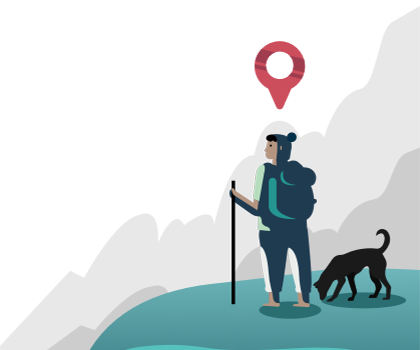 Find a therapist dealing with Couples counselling