Low self-esteem
How careless talk can trigger emotional eating
Being judged by others can result in us feeling small and disempowered. 
Judgements are with us all the time. They are necessary in our day to day lives and are necessary for our emotional and physical survival.

Yet when our behaviour is harshly judged, whether it's by ourselves or someone else, something in us closes down. We protect ourselves. A struggle can start within us. My clients frequently report that when their partners comment negatively about their weight, the net result can be counter productive; they subsequently discover that they have gained more weight.
Sometimes judgements which 'sting' us can trigger emotional eating. Until we are ready to deal with our thought patterns, we may find we have trouble finding the 'off' button where food is concerned.
When I hear clients talk like this I am reminded of how it can feel to be a child again; fragile and fearful.
In therapy, clients begin to become aware their partner is not there for them. They fear they will be abandoned like a toy which no longer hold any interest. So the client uses food to defend themselves as a way of keeping people (and their feelings) at bay.
This is often followed by a withdrawal from others. We build a wall around ourselves. When fault is found with our behaviour we feel we are under attack so we fight back, Sometimes we respond by coming out fighting, sometimes we freeze and sometimes we withdraw. Memories of negative comments from significant others about how we looked when we were growing up may also surface.
It is important to remember that the judgements the other person makes reveals a lot about their own issues.
If we believe losing weight to please the other person will make things better, the chances are that there will be angry emotional exchanges. We will be angry because the other person does not love us for who we are. The other person may be angry with us because we have not lost weight and because neither of them are addressing the root of the problem so the relationship is likely to break down.
Here are a couple of techniques to help you overcome this:

When someone is judging you, tell him/her to stop. 
Tell them their judgements do not help you to change.
If you find yourself judging yourself ask yourself what is really going on? 
Put a frame around judgements as they come along. Every time you feel a 'fat' or 'not good enough' moment coming on, acknowledge it and move on.

I don't think there is any sure way to stop judging, but it is important to be aware of the judgemental process. Just because we form an opinion about ourselves or anyone else does not mean it is true.
Only we know our own truth.

Share this article with a friend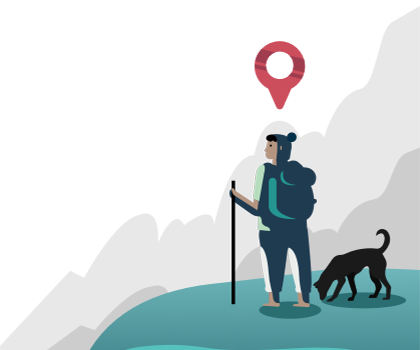 Find a therapist dealing with Low self-esteem