Equine therapy
Horsethinking
In this article, we'll explore the benefits of equine-assisted psychotherapy and learning programmes.
Why on earth do we use horses?
Horses have evolved as prey animals - as the food source of predators. Living in closely bonded family herds, their survival depends on positive relationships and highly developed non-verbal communication skills.
For 60 million years, their survival has depended on being able to read the body language of other animals. To survive in the wild, they need to be able to instantly assess whether or not the predator on the horizon has eaten in the last few days. If they get this wrong, they are likely to become its next meal.
Horses are remarkably intuitive and can read body language, intention, energy and emotion and respond appropriately.
Horses are large, heavy and very strong and they can't easily be manipulated or bullied. The responses of both horses and clients during the sessions provide crucial insights into the client's own emotions, attitudes and behaviour allowing clients to bring about effective changes in their lives.
Most significantly and powerfully, clients themselves are able to recognize and implement these changes in their lives.
---
What happens in an equine-assisted psychotherapy session?
Equine therapy brings people together with horses in sessions facilitated by a qualified psychotherapist and a certified horse professional. Clients attend either as individuals or in groups depending on the circumstances. An eight-week programme consists of weekly one-hour sessions.
Equine-assisted psychotherapy is a short-term intervention; for most clients, just one block of sessions will be sufficient.
How are the horses involved?
Equine-assisted psychotherapy never involves riding and clients do not even have to come into contact with the horses. However, for many clients, actual contact is a highly meaningful part of the session. Clients control whatever proximity or interaction they feel comfortable with, and the reactions of horses and humans are observed and explored by the therapy team.
Equine-assisted psychotherapy as practised in the Eagala model is a highly effective, credible and internationally recognised method for helping people address issues which are preventing them from making progress in their lives.
It is used for a wide variety of problems, including PTSD, substance dependency, the effects of abuse, depression, bullying, lack of confidence and much, much more.
Share this article with a friend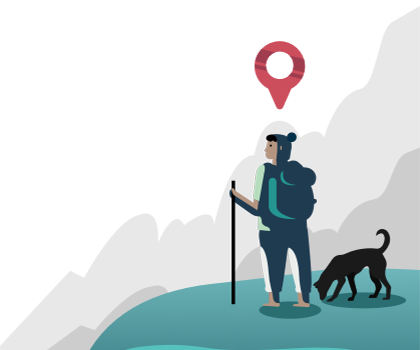 Find a therapist dealing with Equine therapy