Help at Hand for Students - Raising Awareness of Student Counselling Services
This week a friend told me the sad story of a nephew who had tried to kill himself while away at university. As the story went, no-one had seen it coming. He was known as outgoing and sociable, the life and soul of the party and had apparently been enjoying life and his course. Friends were shocked, family distraught. Fortunately he survived the attempt and is now receiving the support he felt unable to seek when he needed it most.
Over the last few weeks many parents packed their grown-up children off to university after the leisurely Christmas break. They will have swapped news as well as presents with talk of student halls, excitement about new house shares, stories of parties and new friends. There may also have been talk of exam stress, cash flow problems and anxiety about keeping up socially and academically.
Although the risk of suicide among students is lower than within the population at large, suicide is the second most common cause of death among young adults and the incidence is higher among young men. In addition, research (The Royal College of Psychiatrists) suggests that the peak age for the onset of some disorders, including schizophrenia and bipolar disorders, is between 18 and 25.
There are any number of reasons why this may be a difficult as well as an exciting time. It's a time of huge transition. For many young people it is their first crack at independent living; managing their own money, cooking, creating their own daily structure. Some experience culture shock as they move from small villages to big, city life in London, Manchester or Birmingham, leaving behind all that is familiar and going it alone among new people and places. It can be an exhilarating chance for reinvention, exploration, an opportunity to express their sexuality but also a time to wrestle with choices around sex and recreational drugs. There can a huge pressure to party and to drink more and more often with bars offering cheap alcohol as they compete for student grant money (alcohol is involved in around two thirds of suicides). And of course, there is the pressure to achieve academically.
For these and other reasons most universities have a counselling service. It's usually parked somewhere unobtrusive on campus and accessed via student support services.  With the focus on joining societies and social networks, it's often overlooked by students when they begin university which is why it can be worth reminding them – that it's there, that it's free and that it's worth considering if they are struggling to cope with their new circumstances, feeling overwhelmed by work or feeling isolated.
Not everyone who needs support finds it easy to seek it out. Young men especially can find it hard to accept that counselling may help and students of either gender may find it hard to take the first step and book an appointment – maybe thinking that counselling is only for people 'who are really depressed', 'on the point of suicide' or those with 'mental health problems' , in other words, not them.
The service will be flagged up on the university website and appointments can be made confidentially. Student counselling is there for all students from those with pre-existing mental health issues to those who are struggling to adapt and may only need a few sessions to get them back on their feet.
As parents, carers, siblings or friends we can remind them that support is available. We can reassure them that it's good to talk with someone else, that counselling is confidential (in the absence of concern about risk) and that they should take advantage of it. It's very important to understand that talking about suicide does not increase the risk and in many cases the reverse is true.
Share this article with a friend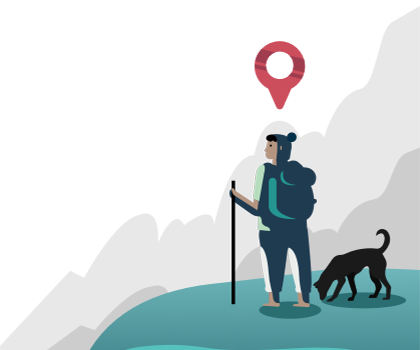 Find the right counsellor or therapist for you