Have you had your holiday?
Holidays are an important part of many people's lives yet therapy a life changing experience may be chosen and commenced with little knowledge and preparation. It may be helpful to consider if strategies in choosing and preparing for a holiday could be used to decide on a therapy and a therapist.
Holiday planning strategies
Think about your last holiday? The planning and preparations you made. The considerations and decisions you made before reaching any conclusion regarding the holiday. The time this took. What were the influences on this decision?
You may have been advised by friends on a holiday location or seen a review in the media. Or be considering a specialist holiday suitable for your interests or beliefs. To help you decide, you may have researched the location, which may have led you to look at the standards and quality of the hotel and resort. Cost can be key and may affect the type of holiday and standards. If you have responsibilities at home you may have to make arrangements for them while you are away.
So your thinking about therapy?
Depending on your problem, it is often the interference with our life or that of others that drives us to seek help. You may have researched a particular therapy or a therapist may have been recommended. Check out their approach and does it fit with your need. Talk to them. Many will do a brief free phone or face to face session, to see if the therapy is suitable for you and if you and the therapist can work together. Discuss their qualifications and experience. Check if they dealt with this problem before. What is their success rate?
Like your holiday, you want and deserve quality and to know your therapist adheres to professional, ethical and legal standards. A therapist accredited or registered to a specific professional body shows their practice adheres to this criteria. You will be able to find out more about your therapist and their approach on their professional organisation's website. Remember a therapist may be a member but not necessarily approved by that organisation
Cost is naturally a concern. Be realistic in what you can afford and your availability to attend. Some charities or those that have trainees may have reduced rates. Therapists in the 'Counselling Directory' website, usually advertise their rates.
If you work or have personal commitments, consider how and when you can attend. Skype, email or therapy by phone may be available. If applicable your therapist will discuss what support they offer outside of your therapy attendance.
Share this article with a friend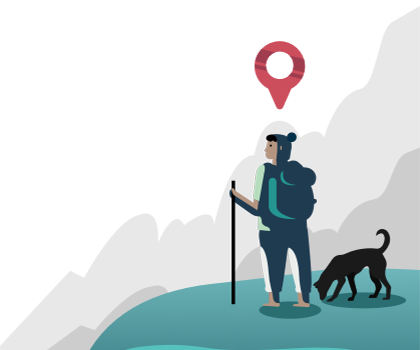 Find the right counsellor or therapist for you