Have you considered on-line therapy?
At a time when levels of uncertainty in life are greater than usual, we can feel extremely vulnerable. Under difficult circumstances, we might look for additional help and support outside of ourselves. This might take the form of spending time with family and friends, doing activities which make us feel good, getting outside, taking a short break, having fun and enjoying ourselves. However, currently, we're finding ourselves unable to engage in many of the activities we might usually choose to support us.
Our worlds have become much smaller and this can have a massive impact on our psychological health. Significant changes to our daily lives and routines are very unsettling; things feel more out of our control than they usually do. Worry is everywhere, stress levels are raised and we're more prone to feelings and symptoms associated with depression and anxiety.
Online support
When our usual sources of support are unavailable, or our difficulties become bigger than we think we can manage with friends and family alone, we might decide to speak to a counsellor or therapist; someone independent who is trained to see a bigger picture in terms of psychological processes; someone who is able to facilitate and support us to find more appropriate ways to deal with difficulties.
A therapist can offer a safe, confidential place to talk about your life and anything that may be confusing, painful, or uncomfortable. Working with a therapist, you set the pace and direction of the sessions and together, build a working relationship which facilitates you finding solutions to what's troubling you.
Traditionally, therapy took place with both parties meeting at a set time, in the same place - usually a dedicated room. However, since the growth of the internet and the surge of online life, many suitable platforms have become available for working safely online. This has enabled therapists to provide a safe and confidential place to talk via online platforms.
With the current national emergency and virtual lock-down we're all facing, online therapy is now coming into its own; online therapy has been proven to work just as well, and in some cases better than traditional face-to-face therapy. Wagner, Horn and Maercker (2013) have shown that online therapy is just as effective as traditional face-to-face therapy at beating symptoms of depression and anxiety and was, in fact, more effective than face-to-face therapy at reducing depressive symptoms in the three months after the initial studies.
Online therapy can offer video calls, voice calls, instant messaging and email on secure platforms, such as Zoom and VSee. For people who are used to computers, therapy through writing with a counsellor was shown to be particularly effective for those suffering from depression. Indeed, it seems that people are often more willing to share sensitive information about themselves online, something known as the 'online disinhibition effect'. 
At a time when we are all being asked to adapt, to find new ways to exist and thrive, perhaps online therapy might be something worth investing in for you?
Share this article with a friend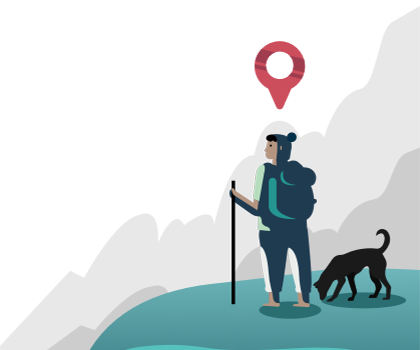 Find the right counsellor or therapist for you