Bereavement
Grieving a much loved pet
We all eventually come to know the unbearable pain of a loved one dying, but for many of us that grief also applies to a treasured pet. Whether it's a beloved cat, dog, parrot, fish or guinea pig, the sadness and grief we experience when they die can be just as painful, sometimes more so, than a person's death. The strength of the grief they feel depends on the kind of relationship they had with their pet/s and how meaningful they were to them.
A pet may have been an indispensable part of a person's life for so long its hard to remember a time without them, maybe even growing together with them from childhood to adulthood if they're especially lucky. Some pets have been with people through some extremely emotional or traumatic periods in their lives. If so, they may well have been an incredible comfort to them during such times, with them through thick and thin and without any judgement, a truly easy going, doting family member. Many people with pets know them so well they can tell what mood they're in. They learn to communicate with their pets over time by listening out for a particular meow or bark, observing the characterful ways they move, tilt their faces or pull endearing expressions. 
One thing's for sure when they eventually pass, a person's world can appear extremely empty, even radically different. No longer needing to open doors, keep certain things out of pet jumping reach, put toys/food out for them or leave the TV/music on can be a very painful reminder of their sudden lack of presence within the home. It doesn't matter how long ago they died, or whether a person invites another pet into their life, a meaningful pet is simply irreplaceable and can occupy a place in a person's heart until they too pass. 
Many people find it difficult to speak about the death of their pets to others due to fear of embarrassment, judgement or ridicule and yet it can be so refreshing and healing to grieve fully for a pet alongside someone who understands, listens deeply and empathises.
Share this article with a friend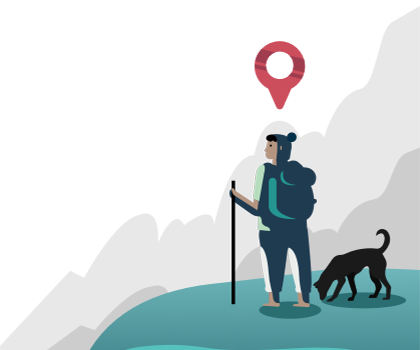 Find a therapist dealing with Bereavement