Bereavement
Grief and loss... thoughts and tips
Each and everyone reacts differently to grief and loss, it is a very personal journey. Many of us go through life without experiencing the death of a loved one until we are in our later years, adjusting to that can cause significant upheaval. The adjustment is needed regardless of when the loss happens, it takes time, whether the death was expected or not, each situation is as unique as the person experiencing it. To begin with, it can be described as shock and disbelief, some describe it as feeling emotionally numb.
The adjustment is different for everyone and whilst there are theorists who define the loss of a loved one in stages, it is a personal journey. Grieving the loss of what has gone before whilst recalibrating one's life, making sense of it all takes time. Within families', reactions and responses to the death of a family member or friend vary, it is important to be aware of this and be accepting of each individual's needs.
Each individual's life experience and reaction to loss and grief are different, there are personal and cultural variations to be mindful of; the support required also varies. Some individuals carry on as normal, it is their coping strategy, almost denying it has happened. Others cry a lot and talk to family or friends, it's a natural process and part of life's tapestry.
Emotional reactions are normal, they are not signs of mental health issues, they are simply a human being's way of mourning the loss of a loved one, trying to make sense of it all. Initially, for most, support is available from family and friends. GPs are critical professionals during periods of grief and loss, they can assess you if you are worried and if needed treat emotional and physical needs or signpost you to other services as required.
For some experiencing grief, the motivation to do things sometimes decreases, giving up hobbies, not going out or seeing friends and family; be mindful of this and consider planning a weekly schedule to help you cope. It's important to allow time to relax and equally times to be busy.
Taking gentle steps to stay healthy are important this helps with mood and the ability to cope. A routine sometimes helps to give structure to life, for example, going to bed and getting up at the same time every day, our natural rhythms adjust. Taking time to relax and unwind before bed there is a lot of new research on this subject, you can find strategies to meet your needs.
There is a range of supportive charities accessible to support individuals and families as well as books covering feelings and reactions.
I do hope this blog has been helpful at this time.
Share this article with a friend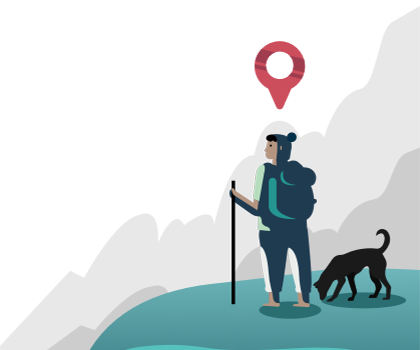 Find a therapist dealing with Bereavement