Bereavement
Grief
Grief is one of the most painful events in our life and often people avoid the subject due to their own fears of facing up to something that will ultimately take them away from what they have and who they share it with. 
Grieving clients need genuine empathy when processing a loss and providing reassuring support should encompass a feeling of 'a warm comforting blanket, wrapping around their personal bubble', and can sustain them whilst moving through the painful stages, until the darkness eventually begins to diminish, the light begins to shine again, and the blanket independently falls away, which is fundamental to their recovery and coping with emotions and feelings.
---
The healing process
Grief and loss can often inhibit growth. Time seems to abruptly stop, nothing else matters and nothing else is meaningful, so empowering clients to discover how to live their own lives after their loved ones are no longer physically present, is paramount to their own existence and moving forward. Developing awareness to what they have left behind and reflecting with a counsellor on the special moments spent together can be excruciating, yet it is part of the healing process and offering the space and time to express sadness, anger, tears and joy is pivotal.     
Unless you have experienced loss, you can never truly have the empathy to take on such deep sorrow, but as a counsellor, going through the anguish of bereavement bears an equal comprehension and provides a foundation of strength to clients in mourning. 
Everyone's story is different, yet despite culture, age, race and gender, grief, death and loss will, unfortunately, be a part of our lives at some point.  Scrambling out of melancholy and bleakness to search for answers, facilitates clients to ruminate and evolve from another life ordeal and provides immense personal compassion and empathy,  subsequently, this can be transferred to others and become a great benefit in their phase of remorse and adversity as well. 
The legacies our loved ones leave behind are what holds families together, and the memories generated are irreplaceable, however, the sense of not holding, touching, talking or smelling that specific fragrance on the pillow or shirt left on the floor, sends the senses into panic and emotions take over. Enhancing the very core of their sentiments at such a challenging period, offers an extraordinary opportunity to walk alongside clients journey and every step, is a step towards accepting, forgiving and learning to move forward again and as a counsellor, it is a humbling experience to be a part of.   
To observe the progress clients gain from the onset to the end, is that of a phoenix and as they rise from the ashes, a new beginning is formed, they are able to view life differently and begin to acknowledge the value of what is lost but so profoundly precious to them. They become stable enough to reminisce and honour the bounty of memories with sentiments and tenderness. Possessing a sense of pride and fulfilment in what has been left behind, and passing down stories to the next generation, maintains the legacy, so they are never forgotten.  
The sadness and pain ultimately subside in time, but the memories do not fade away,  bereavement will never eliminate the love you hold so very dear. Embracing the existence they once had in the universe and contemplating the effect they created in this world, will inevitably be treasured with an abundance of love and heartfelt fondness.     
Share this article with a friend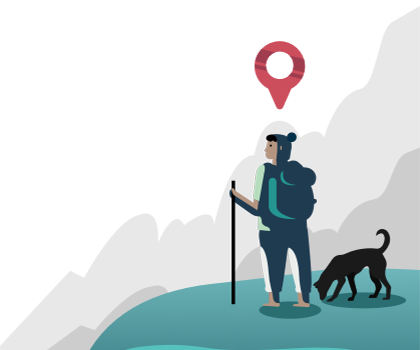 Find a therapist dealing with Bereavement