Bereavement
Getting to grips with grief
Dealing with loss is an essential part of dealing with life, and it's natural to grieve following any kind of loss, such as the death of someone close, getting divorced or being made redundant. Whilst grief can be deeply painful, it enables you to let go and embrace new beginnings and opportunities. It can also enable you to discover strengths you didn't realise you had, be more compassionate towards yourself and others, and enable you to spend time focusing on the things that really matter to you.

Grief can evoke a range of strong feelings, resulting in the most emotional experience you may ever have. Whist it may appear a totally negative experience – one that you want to get rid of, or hurry through, it has a clear purpose of helping you come to terms with death, loss, setbacks and disappointments.

Most of us are not taught about grief (the feelings that flow from it) let alone how to grieve, and so when it touches your life it can be difficult to know what to expect and do. Feelings such as anger, guilt and sadness are often viewed as "negative", and as these feelings are commonly associated with grief, expressing them can be difficult, or even impossible.

If others aren't available to you when you're grieving (in terms of emotional support), you may swiftly carry on with life. This can result in feelings being suppressed, and sometimes for years. However, these feelings are likely to surface again when there's another loss to be grieved for. Whilst this can make your grief feel unbearable, there's an opportunity to release all the feelings, old and present, and work towards healing.  
Grief is described as a process, usually through the various stages and/or phases of grief, and this can help you make sense of what is happening. However, this is your personal journey and your feelings need attention - more so than the process. It takes real courage and strength to work through your feelings, yet this is the route to healing. Your feelings can be expressed in a number of ways, such as through talking, writing, any form of art, music or dance. The most important thing is to learn to grieve in a way that really works for you. 
Lack of a support network is an obstacle to grieving, and you may need to access counselling or a support group to be able to openly express your grief. Whilst it may feel difficult to reach out for support, it's a positive step in looking after yourself, rather than a sign of weakness. Counsellors experienced in bereavement counselling provide a safe and supportive relationship to help you work through grief.
Share this article with a friend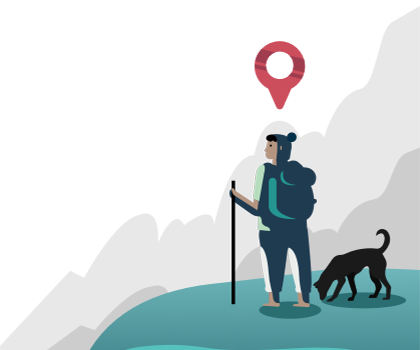 Find a therapist dealing with Bereavement