Depression
Functional recovery
When in the midst of illness, there is the hope of recovery. Every day, my thinking is either influenced by the dread of being sick or in the hope of getting better. 
Staying stuck in a negative place is wearing on your mind, body and spirit. Life is glum and grey. Everything is an effort. Day to day could in fact be week to week or month to month. No changes. Stuck in the mud. So how do you unstick and roll out of the quagmire? I have a tip…
Talk, write, express, engage, and create change. Ask, ask and ask for help. Come out of sulk and brighten up. Walk, see and hear what's around you. Move quicker and plan goals. Quite a task? Day one is when you awake.
In my years of studying and listening to a varied range of people (all sorts), it's been evident that when recovery takes place it starts with simple small steps. The first being, "Can you help me?" Then begins the pathway to a new beginning. A way out from this incessant abyss. 
Following on from the cry for help could include several leg ups from horizontal to vertical again. Chin up, let's get busy slowly but surely. Each move forward is a success. If there's a regress, get back on track sharpish. Every day in rehabilitation is a good day.
The biggest enemy in the whole process is you. The stopping mechanism is your mind. In your heart, you hold what's best for you. Yes, follow your heart to reach your vision and dreams. The dysfunctional way can be eradicated. It's time to get functional again. Like you once were, before you hit that dead end you experienced. A new route can be taken with heaps of learning from your past.
When in the rhythm of rebuilding, the flow of life moves like a breeze. There is not enough time for all that's been created. Time is of the essence. It's crucial to take time to care for you and your loved ones. Don't get lost in the hustle and bustle. Stay firmly grounded. Walk rather than run.
If you look back and others are great reminders of that, see the effort made. It's yours - you did it with all those lovely kind people by your side. Family, friends, colleagues, and so on… 
A great sign of being in a functional recovery is the attitude you have attained; "I don't give up, I complete."
If you're in a difficult place in your life and see little could change, explore options:
Remember to recover is: "A return to a normal state of health, mind, or strength."
To function is: "An activity that is natural to or the purpose of a person or thing."
So, return to your natural state, which is to flourish, grow and advance yourself in any which way you choose.
If you have a question such as, "Where do I get the help?", look around for someone you trust. Ask and begin your journey back to life. Try to step into functional recovery. Once on that track, potential begins to develop again. Then, if you feel like it, tell your secret to another, who may need your help. Give it away.
Share this article with a friend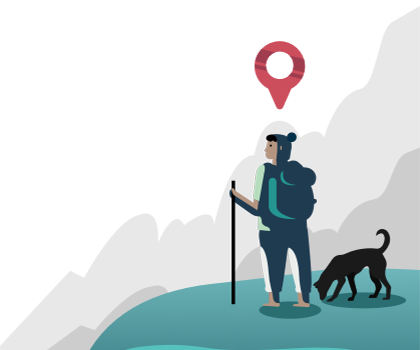 Find a therapist dealing with Depression