Anxiety
Freedom Day? Not for everyone
There has been plenty of debate over the UK government's handling of the pandemic over the last 18 months. From early criticism about its slow reaction to the deadly virus last spring to more positive support for the rollout of the vaccine programme this year.
Whatever the government may or may not be held accountable for is unlikely to be determined until a public enquiry, whenever that may be held. But, as for the here and now, numbers are rising fast across the country as it's largely accepted we are in the midst of a third wave. So for many, particularly those working across the health sector, there is grave concern around the lifting of restrictions.
The government and its closest advisers (though certainly not all members of SAGE) are relying on the resistance and protection offered - though not guaranteed - by vaccination. At the time of writing, in England, almost all restrictions, including mandatory mask-wearing in public enclosed areas, will be lifted. The devolved governments are taking a more cautious approach, particularly around mask-wearing.
The vaccine rollout, the biggest such programme run by the NHS in its history, has been largely successful. According to the Department of Health on 14th July, more than two-thirds of adults had received their double vaccination. This has led to positive headlines and commentary from those keen to see life return to normal as they eagerly await what has been heralded as 'Freedom Day'. 
 
Like many of us, I am not quite sure where the label Freedom Day originated. Perhaps Whitehall, perhaps the tabloids, but it is used frequently and indiscriminately across the media and public debate. But what exactly does Freedom Day offer and to whom?
According to the Office for National Statistics, some 3.7 million people are currently classed as "severely clinically vulnerable" and many may well find themselves shielding once again, if not forced to do so. When questioned in House of Lords on 14th July, Health Minister Lord Bethell admitted that we are "to some extent walking into the unknown". So not to freedom, then.
I support clients dealing with, among other things, loss, change and anxiety. For all of them, as with most people across the country and the world, this has been a time of great anxiety and confusion. That's on top of the issues that first brought them to therapy.
Some have lost loved ones to Covid-19, others have lost livelihoods and others have simply lost confidence. By that I mean they have lost confidence in going out in public for fear of getting ill or spreading that virus to a vulnerable loved one.
These fears are real and must be treated with compassion and understanding.
Working through worries and fears with clients has helped them explore, discuss and perhaps rationalise their concerns though many are not just reasonable but sensible. As a person-centred therapist, I always trust the client's judgement and agency and support them as they come to their own decisions.
The government would also argue that it is allowing people to trust their own judgement. Indeed, at the core of Conservative ideology is very much one of the freedom and choice of the individual. But one must question how much 'choice' those 3.7 million clinically vulnerable individuals have? Or the millions of others who are worried and scared?
I have clients who are vulnerable, either physically, mentally or both, who felt some level of protection from the mandatory mask-wearing policy. Now that this is being made optional in England though (although "highly recommended"), that level of protection, mental or physical, has gone and fear and anxiety is returning.
We understand that we must open up with the economy more extensively as many businesses have suffered hugely. But, as one of my clients noted, how does wearing a mask on a bus or train damage the economy? Some in the transport industry argue that the continued mandatory mask-wearing policy may deter passengers if they feel the industry has been singled out.
But, surely we could argue this the other way. Would people not feel reassured to step on a bus or train and see people protecting themselves and those around them? I know many of my clients would feel, at least, a little less anxious in this situation. But many have no choice. They must take public transport in order to work or maintain vital social contact, all be it distant, which we have been robbed of during this pandemic. 
 
We are told that we must learn to live with Covid. None of my clients who have lost loved ones or have been overwhelmed by anxiety as a result of the pandemic needs reminding of that. What they need is compassion and understanding, and a government that will lead rather than abdicate responsibility. So, while many may celebrate this so called 'Freedom Day', others will regard it with fear and trepidation, as well as an insult because of its very title.
Share this article with a friend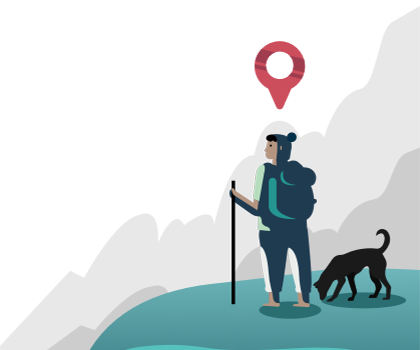 Find a therapist dealing with Anxiety