Relationship problems
For better, for worse
So, Brad Pitt and Angelina Jolie are front page news. 'Brangelina' is no more. They seemed to have so many advantages – successful careers, beauty, wealth, children – yet it has all fallen apart and will probably become fodder for the papers in the months to come.
What makes a good relationship? And what hope is there for those of us who don't have the 'advantages' of a Hollywood lifestyle?
A relationship is built on good communication. Many things can get in the way of this. Careers and long working hours, the attraction of others when things may not be so good at home, differences about finances, children, or the absence of them. There are many pressures on the modern relationship.
Then there can be the external pressures – illness, redundancy, looking after elderly family members.  All of these can take their toll on a relationship where communication is limited or difficult.
How can you help your relationship along? How can you keep the romance going when it feels tough or you are shattered after each day's work?
Talk – make time to talk about your day with each other. When's a good time to talk? Put it in your diary. It sounds formal and contrived, but may help you carve out time for each other.
Listen – be a good listener to your partner. Sometimes we just want to offload without someone saying, "you should do this/that." Listen well; reflect back what your partner is saying. Ask if they need to do anything about what they have told you. 
Be curious – ask how they are feeling and listen well to the response.
Make time together – find time to share activities whether that's a meal out or a concert or a fitness or language class – whatever floats your boat! Recapture the romance!
And if things are very tricky, access help. Counselling might be a way forward. Many counsellors offer relationship counselling either individually or as a couple as do organisations such as Relate.
Brad and Angelina have their own journey right now, but what is your journey like? How would you like your relationship to be? What can you do to facilitate it?
'For better, for worse'.  A tall order. But not insurmountable with good communication and a big dollop of love.
Share this article with a friend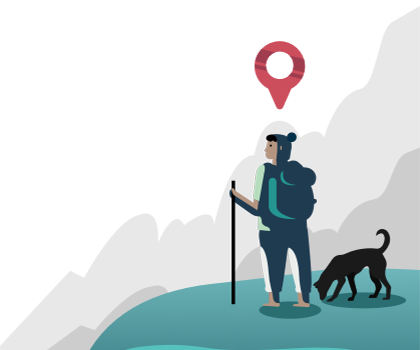 Find a therapist dealing with Relationship problems