Fledglings flying and empty nests
September and October are months that bring plenty of change in many lives; for parents taking their child to school for the first time, and their children negotiating that new world; for children starting new high schools, and their parents adapting to the altered dependence that can bring. And then further along the line, for young adults having left school, these months herald a new chapter; working, or studying and for large numbers, moving out and away from home.
Leaving home can bring a great mixture of emotions for everyone involved; excitement, relief, apprehension, sadness, joy and fear. The cliché is that the young can't wait to go, while the parents are left and bereft. And perhaps it is a cliché for a reason; for many of those moving away, the adaptation takes a little time, but the positives of starting out on adult life provide a great balance that helps the process along. Similarly, parents often need time to adapt to this new way of life, and in seeing their children thriving and growing, earning and/or learning, they gain a pride that can help to balance the sense of loss for them.
Sometimes though, our feelings about going, and about watching our children go, are more confused, and less easy to understand. There may be contradictions that are hard to come to terms with and these can leave us wondering why we don't fit that simple cliché.
Growing up and becoming an adult can bring stressful questions about what to do, and how to do it; who to be, and how to be it. Sometimes finding the right balance between being our unique, individual selves, and 'fitting in', can be a challenging process that can start or become more urgent during this time of change. The lack of direct contact with family can be both helpful (allowing a freedom to express) and daunting, leaving pangs of unease about having no one there watching-over and caring.
So what about those parents and carers left at home? This can be a time of upheaval and stress here too. The emptying-nest can similarly provide a contradictory mix of emotions; perhaps excitement about a return to freedom, mixed with worry and an incomprehensible sense of abandonment. This too is a new stage; for many, parenting and caring for children has been a long and intense focus of life, even 'life's work'. We may wonder: 'How do I continue to do my life's work when the object of that work is miles away?'
The years our children spent in secondary school and college will have helped us to adapt to not knowing where they are every minute of the day. And not seeing them at all (and often not hearing a word either!) for weeks or months on end can actually allow us to let go of the anxiety, but for some it can intensify it.
There are many things that can and will help both young adults, and their parents and carers going through the adaptations that come with growing up and away; sharing your experiences with family and friends who have already learnt to manage these changes can be of enormous benefit, and for most this anxiety will be short-lived and a manageable part of young people's development and a naturally evolving stage of parenting.
Occasionally however we can become stuck in the anxiety, feeling that everyone else has got it right, but for some reason we can't. And when that happens, it is easy to become resentful, believing also that all those who 'got it right' just don't understand how it is for us.
There is of course, as with any other set of complex human emotions, no right or wrong way to feel. But when we do get stuck, finding someone impartial and objective to listen may enable us to find ways to regulate our anxiety and start to move on. And while this can be important for young people starting out on adult lives, it can be just as valuable for the concerned family members they are moving away from.
Share this article with a friend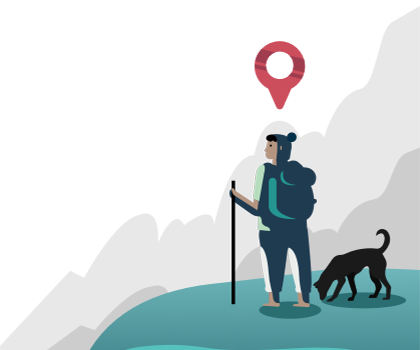 Find the right counsellor or therapist for you