Finishing chapters, shutting doors: endings in therapy
The best way to never leave therapy is by becoming a therapist. This is because as a therapist you sit with your clients alongside the wise voices of your supervisor and your own therapist, all of the time. There are the books you continue to read, the various CPD courses you attend and the writing you privately work on – all of this and more keeps a therapist in therapy mode. Clients however do leave (and should). 
Endings (and not just in therapy) for the most of us are tricky, messy and confusing, we would rather avoid and not do it if possible. Often clients, knowing that it's their last session, will find every valid reason in the book to not show up. 
Sometimes, some clients leave prematurely. A psychoanalyst may attempt to see this as resistance or some form of abandonment but I think clients leave primarily because therapy is difficult. It is not easy being vulnerable and harder yet to shift established ways of being and thinking – the roots run deep. The word 'change' is often thrown about lightly, it's easy to say but not so easy to do. Our long-held beliefs and ways of being in the world are like the houses we live in. To change these would mean moving home and we all know how stressful that can be!
Ultimately however it matters not how many sessions a client has (short or long term). Sometimes a simple tool or technique attained from a short time together can be enough. Not every client needs to be in long-term therapy. What remains, however, are that "endings" are important and therefore it's always good to "end" properly. So it is important to show up for the final act and most clients do.  
I keep learning as a therapist and I find that it is of value to let clients know that it is OK to leave therapy, to end it and to leave me, when they are ready. I feel strongly that the client should be in charge of the entire process. It is in therapy that we learn to do what we can then try to mirror in our outside lives. So often we need the same from others too – the many people that we wished could have helped us to leave (that relationship or that job). 
The relieved expression on a client's face when I tell them that I will help them to leave, if ever they need me to, is lovely to witness. I say this to them too: "should and when you decide to ever return I will still be here; with the same contact number, the same email and ready to get right back to work."
Share this article with a friend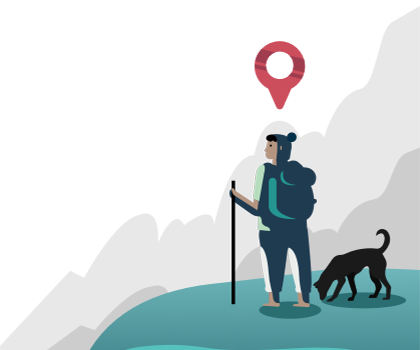 Find the right counsellor or therapist for you