Low self-confidence
Finding yourself
Finding happiness in yourself is not an easy process when you're experiencing trauma, dealing with daily anxiety or stress-related issues. So, reaching out to counselling can embark you on a journey of finding that inner happy place, projecting you forwards and becoming the best version of yourself that you can possibly be.
When a client first sits with me and begins to reflect on problems that are impacting their life so profoundly that they cannot function well, my aim is not only to walk alongside them on their journey of self-awareness but also to build their sense of purpose and happiness in themselves, and look at what they have and can achieve.
Therapy is not just about managing issues and problems, it's embarking on a road of self-fulfilment.
Talking, reflecting and working through a painful process offers a deeper understanding of overwhelming feelings and finding an innate sense of acceptance and closure. Learning to manage past and present issues can transform our lives to a better ideal self and move towards that happier self, which we all so desire. 
Life is a rollercoaster and, with that, comes the ups and the down of our experiences. How we deal with those moments that can become a pivotal memory and trigger is paramount.
Adjusting our patterns of relating can profoundly affect our actions. So, providing empathy and total focus in therapy benefits the thought process and healing. Once triggers and issues have been faced and understood, a new dimension of awareness is found. The therapy can provide a foundation to building confidence in oneself again and seek a stronger self-esteem and worth, towards a happier, stable well-being. 
I had a lovely client who once asked me, "How can I be happy when there are so many more important issues for me to worry about?" I simply replied, "Do you not consider yourself to be important then?"
We are all worthy and important of personal happiness and learning not to hold onto negative feelings, like guilt for self-care or socialising, has to be adapted. It's definitely not easy when life throws you a curveball, but loving yourself and remembering you are strong and resilient, will pull you through the dark moments into an abyss of light and a legacy of learning to manage. 
First thing in the morning, take a moment to yourself before you rise. Breathe in and manifest gratitude for what you have at present. Then as you slowly sit up, stretch your arms, yell out "I'm HAPPY!"
You deserve happiness, you are worthy and it's your choice to make changes. If you can project a happy thought every day, in everything you do, your actions will follow.
As you flourish and grow in confidence and manage events and daily experiences, the belief in yourself will abundantly bring you pleasure and achievement in how far you have come. You are in control of your sequences, so make every day count.
Be that someone who recommends counselling therapy to find themselves and seek the advantages of talking, opening up and having a genuine relationship and alliance in your own space and time.
Counselling is a pivotal role in hearing voices, healing pain and altering behaviour which can impinge on lifestyle choices. It embellishes trust and offers a chance to be the real you and an opportunity for growth and be proud of who you are. 
Share this article with a friend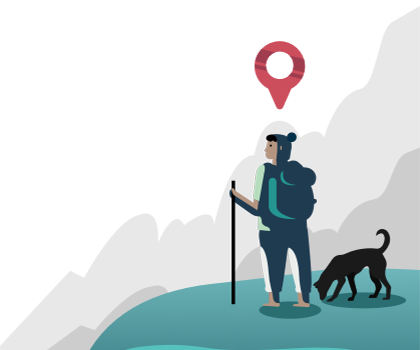 Find a therapist dealing with Low self-confidence