Feel the fear...
Do you feel you can't have the life you really want? Why?
Do you want to be Supervisor, a Psychotherapist, a Counsellor?
Have you been conditioned to think that you can't possibly make a living from doing something you love? Perhaps you have drifted into the present and have woken up in a place you don't really want to be? Many of us struggle with our lives and jobs because we feel we ought to.  
Perhaps, your inner voice is telling you you're not good enough, you won't get a rewarding job doing what you are passionate about. It couldn't work, could it? Work is meant to be serious: hard work can't be rewarding, even fun. Can it?
Then there's change. We want to change the sameness, the limitations, the banality, the pain. So often we look back on our patterns of behaviour, or the decisions we repeatedly make, the ones that always fail to serve us well. We want a more successful path or way of living, but change is difficult for us: we opt to continue with the old, often destructive patterns than take a risk. But if we meet the challenge a great complexity of emotion comes alive; excitement, hope, anticipation as well as confusion and fear. "Feel the fear and do it anyway."
The reality is that if you are passionate about a pursuit you love, the chances are you will be half decent at it. If you are on the right path, following your star, opportunities will present themselves to you; you just need to be open to them. "Feel the fear and do it anyway".
You CAN end up living the life you once believed to be unattainable. To get there you may need to develop resilience, take some knocks, but there is always a way. You can do it.
You are unique. Nobody else is quite like you. You have a purpose. You just need to trust the process.
Instead of just drifting, start living your life. After all, its all you've got.
GOR FOR IT…
Share this article with a friend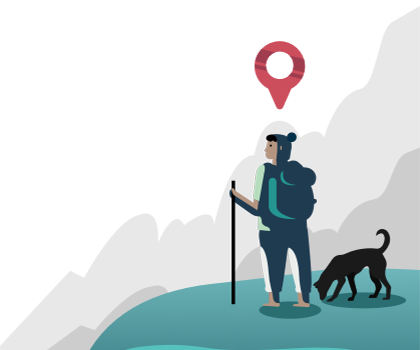 Find the right counsellor or therapist for you