Family issues
Family relationships
It's true when it's said that we don't choose our family in contrast to choosing our friends. Families have a responsibility to us in each diverse element. From a mother and father; brother and sister; cousin; aunt and uncle. Our immediate family impact our life from the moment we are born.
In reflection of my own upbringing, there is a bright light that dawns upon my memories. Lots of family interaction. Occasions, such as a birthday and Christmas were made special. A warmth felt in such circumstances. 
I am aware that this may not be the experience of some. In my work as a therapist, I've sadly heard many a story of abuse, neglect and domestic abuse. My empathy is in hearing the person open up and trust me enough to feel safe sharing. And the real healing is in just that. An ability of the person to find the courage to - sometimes for the very first time - say it out loud without judgement. 
Family relationships, in my experience, evoke the deepest and powerful emotions. Thus, in therapy, allowing the person to embark on a journey of mending and acceptance. When a family is involved in this process (for example, family therapy) often present in the room is unconditional love in its entirety. Navigating this is an unbelievable privilege and, on occasion, fundamentally the source of reparations within the family dynamic.
Family work is like the glue that seals loved ones when, for years or even decades, it has been broken into fragments. An example of this is when a father is seen shedding tears for the first time by their daughter. That notion and experience can be the jolting force to change. Or when working in a family programme with families suffering from addiction, it has been moments similar where a child has been able to break free from the denial of their addiction. 
Involving family in the therapy process increases the chance of successful change. Research suggests this, but it does take skill and time to facilitate change. However, time is often a crucial segment of unravelling the puzzle the therapist and client are trying to solve. 
The therapeutic relationship with a client is born from a family-type experience. Trust is key. Mutual respect and warmth are important too. Selecting your therapist therefore can take a few attempts. When you find the one, and you feel safe, you will naturally begin to open up in your own time.
Time is the essence, as it's true that time takes time. So, whether it's short-term or long-term therapy, it's possible to recover from whatever is blocking your life. 
In my training I pay respect to the past, however, the present deserves the effort to focus upon too. That's why when working with a client, some of my interest is in their current familial relationships to discover with them a way to repair what needs repairing.
If our deepest emotions are with our family engagement, then therapeutically, this area is a place to embark upon. If you seek change in your life, the work awaits you. 
Share this article with a friend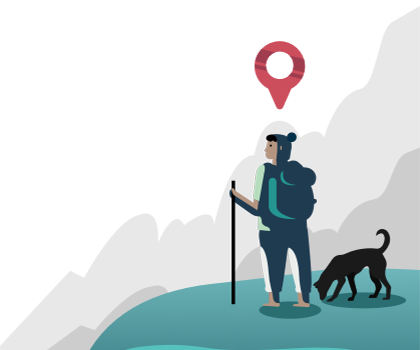 Find a therapist dealing with Family issues