Low self-confidence
Failure - friend not foe
Getting something wrong, not being good enough, not finishing something... failure can be deemed to be many things and whatever it is, just the mere thought of failing often leaves us recoiling in horror. If we do consider ourselves to have failed in some way, this often leads to feelings of embarrassment, humiliation, guilt, shame... but is failure really the demon we make it out to be?
Now let's look at the flip side and consider how failure can be our friend. Failure offers us a great opportunity. Failure is where all of the lessons are at; it is where we learn how to be successful. Failure is where the adaptation is; it is where we can learn to think/do things differently. Failure is where growth comes from.
I would suggest that those who we see as successful have failed many times more than they have succeeded. However, they will have taken time to reflect on their failures, to take responsibility and understand their role in it. Their failures have afforded them the space to ask questions such as:
What might I have done differently?
What skills might I need to develop?
What habits/behaviours might I need to amend?
What additional support might I need?
What further education might I need?
Failure helps us to recognise the areas where we need to evolve. By grabbing this opportunity to reflect that failure presented, they will have gained lots of information. With this new awareness comes personal growth which helps them move forward in life.
Failure can help us overcome fear too – sounds crazy doesn't it, that which we fear helps us to feel less fearful? But here's the curious thing about failure: Once we have faced it, it becomes the enemy we know and it's this familiarity that can help us move on with the confidence that a stumble or fall won't be the end, we can tolerate it and move on. Fear of failure is worse than failure itself because it condemns us to a life of unrealised potential.
Failure can strengthen our support system. When we fail, we send out flares (often unconsciously) to those close to us: friends, family, and colleagues who can offer help or simply listen. This process strengthens our support system and can build a network of resources to help us succeed next time.
Repeated failure helps us to develop persistence in the face of difficulties and it can inspire us to develop new and creative ways of thinking. With success, we just keep on doing the same thing but with failure, we are encouraged to adapt and change. Of course we may choose not to but then we remain stuck.
So, if failure can help us in these and not doubt other ways, perhaps we can begin to consider that it could be our friend rather than the enemy.
Share this article with a friend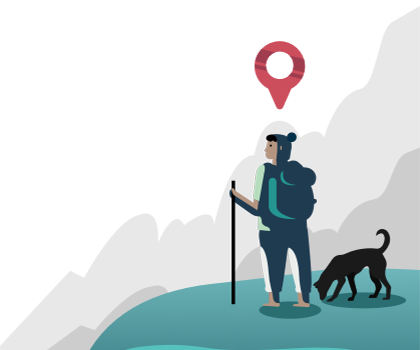 Find a therapist dealing with Low self-confidence