Separation and divorce
End of a relationship
The end of a relationship can be a devastating time. Like a death, the ending can be traumatic and can leave emotional scars that take time to heal. Often if the break up is sudden or there is no chance to talk about the end of the relationship, one partner may be left with unresolved questions about why the relationship came to an end, and can try to make sense of it by blaming themselves. Yet this is not helpful as the relationship is the responsibility of both partners, and assessing the reasons for the split require both parties and an honest discussion.
Perhaps the hardest part of the end of a relationship is accepting that it is the end, for particularly with long term relationships there is the hope or belief that there will be a way through if you can only find it. Yet for some there is no way back, in relationships where there has been infidelity, some partners find it impossible to go back even with counselling.
If the relationship has ended, then perhaps the key thing to recognise is the loss in your life. There is the sense of loss of something to be mourned. A love lost. Similar to a bereavement, that will bring forward all sorts of emotions for you, anger, guilt, and you need to look at each of these and process the feelings and where they are coming from.
There are some key things that will help you to get through the process, things like remembering to look after yourself. It is perhaps a bit of a cliché, but the person just out of a relationship sitting round their flat waiting for the phone to ring with no time to eat or look after themselves, can become frighteningly close to the truth. It is important that you continue to look after yourself, eat regularly and try to live life for yourself.
Using friends and family to support you through the process can be helpful, however, inevitably some may be shared friends so you will want to avoid friends where you would feel uncomfortable talking about your ex. It may be that a counsellor could offer a better solution for you. Whatever route you choose, it is important that you get support at this difficult time in the ending of the relationship.
While mourning the relationship by definition, almost you will be looking at the past, what happened, and good as well as not so good memories; however, you can also use it as a springboard to decide what is important for your future relationships and your life. Perhaps you have discovered things about yourself or what you see in others, perhaps even as the relationship comes to an end it can provide a legacy, that will give you a brighter future.
In conclusion, the end of a relationship is something that can hurt and can take time to get over, especially when the partners no longer talk. If you use your own resources like friends and memories, with a little self-care you can make a big difference to your future.
Share this article with a friend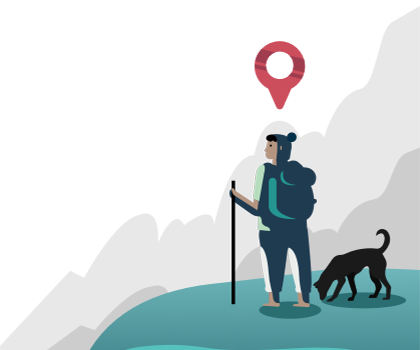 Find a therapist dealing with Separation and divorce