Low self-esteem
Empower yourself
Feeling exhausted, fragile, and repressed can deeply affect your self-esteem, which impacts your thoughts, feelings and ability to hold onto a sense of control over your own life. Anxiety and depression can then follow, which often inhibits your sense of worth and can make every day seem like a dull existence of fear and dread. Over time this gradually challenges your beliefs and values, negatively altering your patterns of behaviour. 
Counselling can enable you to discover an awareness of self again and facilitates you to build up your confidence and courage, to empower your thinking. It can support you to believe in your purpose in life, to achieve personal happiness and fulfilment.  
That first step of reaching out for therapy is never easy, especially when negative and irrational thoughts are tapping away. It can be daunting and overwhelming but the trust, faith and personal space that counselling offers provides a solid foundation for you to be yourself without judgement. 
The process of therapy with a counsellor encourages you to talk through your issues with support and empathy, offering time to reflect and understand your differences and experiences. The journey to empower yourself comes from deep within your very core, yet until your journey is understood, healing cannot begin.  
The dark days seem impossibly difficult to wade through and despite well-meaning family and friends around you offering kind words of advice, it may appear like there is no way through the obstacles to move forward.
However, a trained counsellor walks in your footsteps, beside you every step of the way and you will soon notice your feet moving in the right direction. Manifesting positive self-belief, learning to find your voice again and be heard, will all empower you to establish a higher confidence, to have control over your life again and be the best version of yourself. 
The process is not a quick fix but weekly sessions to furnish you with tools and skills to empower your thoughts and judgements and in turn give you back the life you once had, to live a happier existence and alter your choices.
Despite your individual problem, you can build your self-esteem and take back the power from those who once seized it from you. You will manage your own feelings better, be stronger, be assertive and most of all be your own master and influence your own words. 
If you have been ignored, criticised, demoralised or shamed, your integrity would have been shattered and putting that back together again is pivotal to your well-being and recovery.
As a therapist I see clients change and flourish, they grow stronger as the sessions progress and become aware of the value of their voice. Equipping you to put order back into your daily life allows you to feel a sense of power and when difficulties arise, you have a range of  tools to reduce your daily symptoms independently with pride.   
The final outcome when therapy is ending makes my clients like themselves, love their environment and live in the present. They walk forwards, not back, make plans, not procrastinate. They are powerful, they have healthy well-being and ultimately, they have total control. 
Take action today and be the master of your own mind. Being empowered makes your potential endless!
Share this article with a friend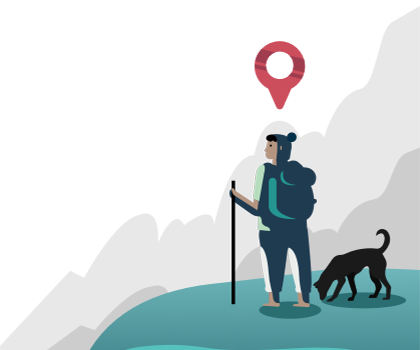 Find a therapist dealing with Low self-esteem