Emotional well-being – What've the arts got to do with it?
In the context of continuing austerity and the forthcoming election, the BBC Radio 4 consumer programme You and Yours, recently featured a phone-in on public subsidy of the arts, asking 'What have the arts ever done for you?'

Some respondents were vehemently anti, citing the hidden cost to taxpayers of subsidising often 'elitist' activities such as theatre and opera, which those people should be paying the full price for. Others, including a theatre administrator and an art therapist, strongly argued in favour of the arts, for their potential to enhance our lives in ways not easily quantified by economists. Although it's more challenging to justify such expenditure when measuring the benefits is challenging, I felt the antis were missing something very powerful about the arts in general – their capacity to take us out of ourselves, silence chattering minds and transport us (if we allow it) to a different mental state which directly affects our emotions. Perhaps that there's something problematic about the term. Talk about 'the arts' could summon up late night TV studio discussions with learned folk debating the minutiae of plot, meaning and author intent, all shrouded in an air of erudition and mystique from which many could feel excluded.

This reminded me of the less well-known well-being principles, based on the premise that there is a lot we can all do every day to enhance our mental well-being* – at low or zero cost. What could be loosely called 'the arts' can involve the first two or three:
Keeping learning.
Connecting.
Noticing.
Getting physical.
Giving.
Possibly the most important for our mental health is Noticing - reflecting on your experience, understanding and appreciating what's important to you and taking time to notice the world around you, especially the natural world. Noticing could be through a nature walk, or maybe mind/body practices such as meditation, mindfulness or yoga, which invite us to engage non-judgementally with our experience in the moment. If you're feeling stressed, anxious, depressed or troubled by other issues it could be helpful to work on these and towards resolution with the help of a qualified counsellor.

So, while continuing to enjoy your choice of 'arts', it may be worthwhile finding out what other kinds of noticing you may find helpful. 



Share this article with a friend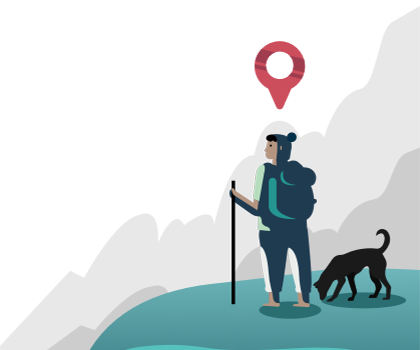 Find the right counsellor or therapist for you