Emotional health in older people
Several recent studies have shone a light on emotional issues for older people, particularly around depression, loneliness and bereavement. These studies have raised questions about the availability of counselling for older people.
Researchers in Amsterdam have shown that depression can last longer in older people. Although treatment is known to be effective in older people, their research showed that the over 70s were twice to three times as likely still to be depressed after two years compared with the under 30s. On average, remission took longer in older people and improvement in the severity of symptoms tended to be half as much.
The Dutch team concluded that there is a growing need for age-tailored treatment for depression, with different approaches for older and younger people.
Another study, from the charity Independent Age, highlighted the impact of bereavement on depression in older people. This showed that older people whose partner had died were up to four times more likely to experience depression than those who hadn't been bereaved. Yet Independent Age found that fewer than one in five people aged over 60 had received bereavement counselling. This means that many older people can find it much more difficult to get therapy. In many cases, they are not even told that it is an option.
The issue of loneliness among older people seems more complex and perhaps surprising. Here there is some new information from the Office of National Statistics (ONS) which suggests that young adults are more likely than older age groups to say that they feel lonely. But the researchers wondered if this was because older people have become more resilient. Among those most likely to be lonely are older, widowed women living alone, especially if they are also physically unwell. But those less likely to be lonely are older men, living with a partner and in good health.
It seems that while older people are generally more at risk of loneliness, the study found that younger people are more likely to report feelings of loneliness and that loneliness tended actually to decrease with age. The researchers speculated that people become more resilient to loneliness with age, possibly through the experience of significant life events and life transitions.
Experienced counsellors will be well aware of the inconsistency of support often offered to older people who are depressed, bereaved or lonely. Sometimes the medical profession can be pessimistic about the chances of improvement in older people with emotional issues. As with other age groups, the real issue is about the willingness to embrace change, so as to improve emotional well-being.
Share this article with a friend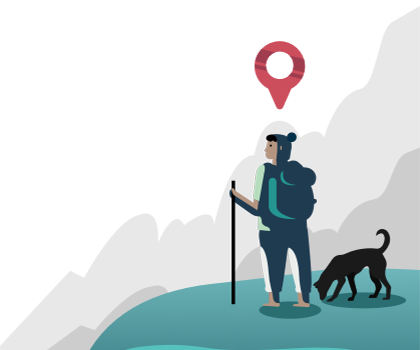 Find the right counsellor or therapist for you