Relationship problems
Domestic abuse - female and male victims
Domestic violence and abuse are often associated with male perpetrators and female victims. While women are around twice as likely to have experienced domestic abuse since the age of 16 (26.3%), there are a large number of men too who are victims of abuse (13.6%). Male victims of domestic abuse are twice as likely as female victims to keep quiet about the abuse (Office for National Statistics, 2016).
The government defines domestic abuse as "any incident of controlling, coercive, threatening behaviour, violence or abuse between those aged 16 or over who are, or have been intimate partners or family members regardless of gender or sexuality" (Home Office, 2015).
Domestic abuse can be of a physical, emotional, psychological, sexual, financial or spiritual nature. It involves controlling and coercive behaviour by the abuser which manifests in repeated put downs, introducing 'rules' in the house that are degrading, insults and attempts to isolate the victim from any form of outside support by friends, family or colleagues.
Domestic abuse crosses social, sexual and age boundaries. Abusers can be found across the whole spectrum of society.
Like women, men in abusive relationships cite their primary reason for staying in the relationship as concern for their children.
According to the Home Office Report, 2007, two women a week are killed by a male partner. Women tend to be most at risk when they are in the process of leaving their partner. There is also a high level of risk associated with women who are pregnant. While incidences of physical violence are lower in the case of male victims, men are equally affected by the emotional impact of abusive relationship.
Because victims of abuse have been isolated, the abuse often goes unnoticed by others; it usually happens behind closed doors. As there is often no reality check where victims compare notes with others outside of the family home, there is no sense of perspective on the relationship dynamics. Perpetrators of domestic abuse can often be quite charming, seducing the victim's family members or friends which leads to further isolation for the victim.
Initially, the perpetrator of domestic abuse may be very caring and loving, which makes it difficult for the victim to think of their partner as abusive later on. Being under constant threat means not being able to stop and reflect on the situation. In addition, there is often a sense of self-blame and shame about the situation. Victims feel that they have somehow brought it on themselves to be treated in this way. Victims can also take on the perpetrators unacknowledged shame about their actions.
Domestic abuse tends to be process that unfolds over a long period of time – it is not an isolated event but repeated, systematic acts of degradation and dehumanisation. Over time reality gets distorted and the abuse at home is being viewed as 'normal'. Knowing that they are the victim of abuse is in fact quite dangerous; it is therefore easier to compartmentalise and rationalise the abusive behaviour as a form of love or care. It is safer for the victim to bond with their abuser than to challenge him or her. This bond between abuser and abused has been described as trauma bond (also known as Stockholm Syndrome).
Victims of domestic abuse experience complex trauma; a trauma that occurs over a long period of time, is repetitive and involves direct harm and maltreatment. Complex trauma affects the nervous system and can also lead to a wide range of physical symptoms, e.g. insomnia, chronic pain, frequent infections or gastro-intestinal problems such as stomach ulcers or IBS.
If you've been the victim of domestic abuse and are struggling to come to terms with its effects, a counsellor or psychotherapist may be able to help.
Share this article with a friend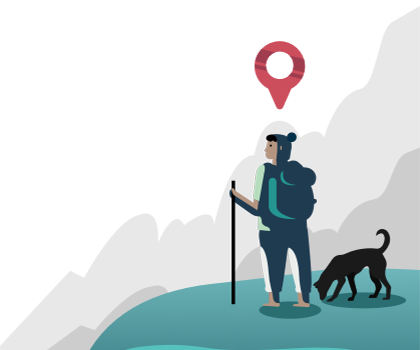 Find a therapist dealing with Relationship problems