Anxiety
Developing a positive outlook when living with a health condition
Living with a chronic health condition can be debilitating both physically and psychologically. The toll it can take on our bodies often impacts on our ability to cope with psychological and emotional stress. Not only can a long-term condition make it impossible to do the things we enjoy, but it can also rob us of a sense of hope for the future. It can also produce a wide range of intense and long-lasting feelings - everything from exhaustion and fear to guilt and resentment. 
Psychological impacts 
Feelings of frustration and sadness are present when we realise life is now different. Life is not turning out as we had planned - or anticipated. In the back of our minds is a lurking fear that we may never be able to do what we could. We may have experienced a life-threatening health experience (eg. stroke or heart attack), but psychologically and emotionally the healing has hardly started.
Many of us may find it hard to talk about the impact our health has/had on our lives, as we strive to keep up and not be left behind. As it often turns out, those who are around us can see the impact the trauma we have experienced yet we cannot see ourselves. This can be stressful. In turn, this can lead to feelings of isolation, misunderstandings and lead us to reflect on the futility of life itself. 'What is the point?', we ask ourselves. 
Our internal life has become empty, desolate, a hollowed-out void. Outwardly, we carry on regardless. Hence, we can be living 'two lives' which are not in sync.
Many people do not know how to cope with their psychological and emotional aftercare. Yet I believe if we can find support and be encouraged to talk about our health concerns and the changes they have brought - including trauma, anxiety and depression - we can feel empowered to discuss and find a new way ahead. Indeed, we may have become fearful of starting out on the road ahead so we freeze, or we may be travelling on a road from which we cannot turn off. We are compelled to just keep going. It is as if we have lost our power of choice and we are either stuck or we cannot stop. 
Many individuals with a serious condition experience symptoms of depression. Discovering the existence of a long-term physical illness, with seemingly no end in sight, may well exacerbate the symptoms of pre-existing mental health conditions such as depression or anxiety. Some of the factors which influence symptoms of depression include the physical pain of the condition, the grieving process of losses associated with it, the fear of 'what is it?', 'what is it going to do to me?', 'what is going to happen to me?' (often interpreted as a worst-case scenario - an early reaction to such a situation is panic and a feeling of helplessness). And of course, it can work the other way round; poor mental health can worsen the symptoms of a physical illness.
Living with a long term condition is a full-time job, and it takes effort and a willingness to make changes. This, in time, can bring acceptance of limitations; and an optimistic and realistic outlook of what can be done and what can be learnt.
We need not battle with our long term health condition on our own even if we feel we do not know anyone in a similar situation to ourselves. Sometimes it can feel like a lonely place where everyone else seems to be getting on with their lives whilst we remain stuck and held back. It need not be like this. In fact, we can find support and a new community (and if not, start one ourselves) either on-line or in person. It may take some searching and a little while to find what we need. Yet if we can find a way to connect then we can find a voice and discover that we do matter.  
Good counselling therapy can help us feel less alone. Our inner thoughts are often negative. Our self-talk can reinforce this negativity and sense of powerlessness. Yet we can learn to change our thinking and consider our thought patterns and focus on changing them. Monitoring and changing our inner dialogue can be a powerful way to improve how we feel about ourselves.
Self-acceptance
By eventually accepting ourselves as individuals who live with a long-term condition, we can grow and change. When we stop trying, we stop resistance. That does not mean we do not want to change; it just means we achieve change differently. So, we need to be committed to the changes we do make; and implement more changes if we need to.
Here are some suggestions to help with self-acceptance:
start treating yourself as if you matter (you do)
find time each day to 'tune into' yourself (10 minutes is a good start)
self-monitor your progress by asking: what is getting in the way of making the changes needed? 
at the end of each day ask: 'what have I done today which I am proud of? How do I  know this is the case?'
conserve energy, prioritise activities, reduce stress, improve sleep and follow medical advice and treatment
listen to the body and the mind
focus on the fact the long term condition does not define who you are
Anything that contributes to a positive attitude will be beneficial to the ultimate outcome of how we deal with our own unique situation.
Share this article with a friend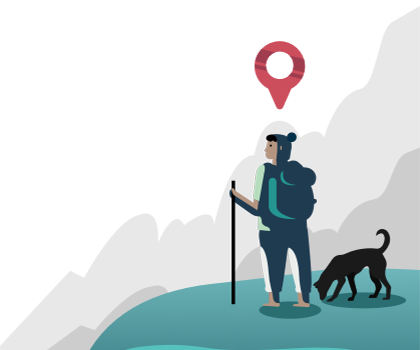 Find a therapist dealing with Anxiety