Depression
Depression - Jangles all the way
'Tis the season to be jolly! Everyone loves Christmas: the tree, the decorations, goodwill to all men, being with family and friends. Eat drink and be merry we are told, and if we don't, we are told that we need to get into the Christmas spirit. In this Dickensian world it leaves many who don't like Christmas believe that they must be some sort of Scrooge for not running through the streets wishing one and all a merry Christmas.
Yet, many find that far from being jolly, it is one of the saddest times of the year. The fact that it is a family occasion and emphasises any loss of friends or family that we might feel. For many this can bring painful reminders of what is missing and what might have been.
It is perhaps an echo of another problem at Christmas which is loneliness; many people do not have families or are single with their friends away with their families. It's not unusual for some people to spend 10 or so days at Christmas without seeing another soul.
In the 21st century, being jolly and being generous to our friends translates to money and many of us are under pressure to spend on the latest gadgets and trends. With a horrible inevitability we seem to overspend and this can lead to financial difficulties or can put pressure on relationships which may be under strain. Indeed Christmas has one of the highest rates of separation and breakup in the year.
There are many who find the winter months difficult, the lack of light re-enforces depressive feelings and Christmas comes along just with its opportunities to go to parties, mix and mingle, just when you feel like withdrawing from the world. It can make you feel very lonely and inadequate indeed.
Of course there are many environmental factors like drinking too much or the anxiety over presents or even that you don't get on with your family for the rest of the year but have to play happy families over the festive period. All of these make Christmas trying for many.
Perhaps the best way to beat depression at Christmas is to make sure that you look after yourself first. How do you do that?
Talk to someone you trust about how you feel, that could be a friend, family or a professional like a doctor or a counsellor.
Take some gentle exercise, even a walk to the shops will help
Allow some time for yourself and if you find yourself trapped in negative thoughts challenge them are they real are there other better outcomes.
Value yourself and remember you have a right to do what you feel is right for you. That may mean you not going to a gathering, or limiting the time that you are there.
It's not a crime to miss Christmas or to not get the Christmas spirit, perhaps the greater disappointment would be to miss yourself and look after your spirit.
Share this article with a friend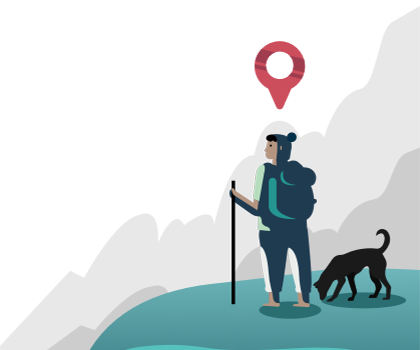 Find a therapist dealing with Depression