Depression
Depression - how do I fight it
Depression is something that can affect us all. It is a serious problem and it needs concerted action if it is to be defeated. For those suffering from the condition, it can be hugely disabling in their lives from simply not being able to see the value and joy in their lives to becoming bed bound and even suicidal.
Yet we can treat depression and make an effective difference.  This is a condition which can affect as many as 1 in 4 of the population. Part of why we are not aware of how common it is, remains the social stigma of admitting that you have a mental illness. Despite many high profile campaigns by celebrities, charities and the man in the street, this still remains a very real fear for most people. Yet perhaps it is possible to take comfort from the fact that it is so common, suffers are not alone and that many have overcome their depression and gone on to feel well again.
There are some key resources that can be used if you are feeling depressed.
Talk to your GP about how you are feeling, they have access to a huge range of resources that can make a difference. They can prescribe medicines to help ease symptoms while you find a longer term cure. They can refer you to counselling or to a specialist.
Talking to someone trusted can make a big difference someone like a friend or a counsellor. It is surprising how simply talking about your feelings can make a big difference, the very fact that you have given yourself the time to get those feelings out and look at them
There are some very practical things that can be done:
Exercise has been shown to make a difference in depression. There is no suggestion here that you need to go and join a gym, but rather that simple things are introduced like a walk in the park, or round the block at lunch time. Sure if you feel up to it go for a run or join a gym, but any activity will help.
Look after yourself, or in other words, make sure that you eat regularly and as healthily as you can. It can be difficult to motivate yourself, but there are shortcuts to be had. E.g. Frozen vegetables have all the nutrition of fresh, but may be easier to prepare. Similarly try to get enough sleep and have a routine where you stay awake in the day and sleep at night.
If a compliment comes your way accept it with as simple "thank you". Even if you feel the person is wrong or misguided, they have seen something admirable so accept that. Perhaps in time you can value yourself.
Finally, depression is common, normal and treatable. There are a mix of things that people can do for themselves and resources out there to help. Reading this article might be the first step so take the next small step on your journey back to health today.
Share this article with a friend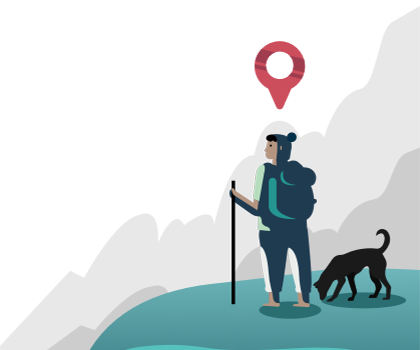 Find a therapist dealing with Depression