Relationship problems
Couples counselling and fear
I have been counselling couples for six years now, and I wonder why it is that, for some, seeing a counsellor to trouble-shoot and help revitalise their relationship is still a cause for alarm or embarrassment.
We see doctors, dentists, opticians; take pets to the vet and our cars in for servicing or repair, but for many, there's something not-quite-OK about having relationship counselling. From what I have learned from clients over the years, I think the reason is fear. Fear that seeing a counsellor is just one-stop short of a full relationship breakdown, or that it somehow points to a personal failure to be a good enough partner. It is neither, and in this article, I aim to calm this fear.
Having counselling as a couple means you are ready for some kind of change. Human beings tend to feel safe with what is familiar - what is known to work. Couples can be living happily for a long time and then find that what used to be fine is just not working as well. This sense of anxiety often causes an inner 'running for the hills', characterised by retreating from the relationship as each ponders the awful question - 'is it over?'. What it means is just that there has been a shift in one or both partners. It doesn't mean that the relationship is doomed, only that the dynamics could do with being explored. This tends to lead to increased understanding, better communication, and a feeling that safety is restored.
Few couples have managed to avoid rough patches - they come to us all. Problems are normal and can be handled with support.
Couples counselling
Attending your first session may feel daunting. One or both partners might be nervous, and it is not uncommon for one of them to admit he or she would not be there if not for their partner's insistence. Often people expect to be judged by the counsellor, and this is bound to cause anxiety, but it is not about judgement or blame. As people, we are imperfect, and no one comes up whiter than white. The exploration done in couples work helps people to see what drives their partner and themselves to behave in certain ways. Anxiety usually lessens after the first or second session once you're feeling more comfortable with the counsellor and in the surroundings.
Couples can get drawn into ways of talking to one another that upsets their partner but, being unable to see the wood for the trees, are puzzled by what is going wrong. This is where professional counselling can help. Just small tweaks in the way you relate can make a noticeable difference to the relationship.
One of the biggest benefits in seeing a counsellor together is the sense that each of you cares enough about each other to make your relationship better than it is. This commitment to making time for each other says 'this is important to me', and is in itself is a positive message to your partner.
Share this article with a friend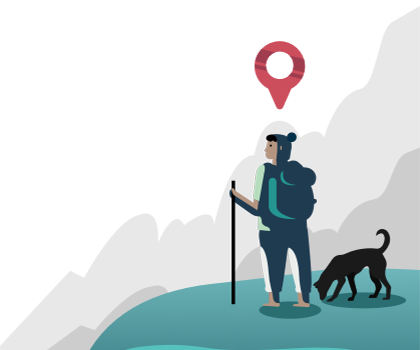 Find a therapist dealing with Relationship problems