Counselling during the covid-19 pandemic
This short article is written at a time in history where counselling, alongside most things in our lives, has been temporarily suspended in its usual form. No longer can we look forward to meeting our counsellor face-to-face and beginning a journey together, whether long or short but instead, we have to go online or use the phone. Many of us may be experiencing anxiety at the thought of being unable to feel closely connected to the person who will listen to us and support during this time, but I can assure you that online counselling is effective and thoroughly supportive. 
The important thing is that we take care of ourselves during this time. Self-care for body and mind is so very important and there are so many ways that we can do this. Despite the restrictions, we can stay connected, and it may be that you find a sense of inner peace because the pace of life has changed -  but if you do want to talk with a counsellor - you know that we are here.
We have all had to adapt to many things that, prior to the pandemic, we would never have thought possible; for the time being, our world has changed. However, this does not mean that starting counselling at this time is not a good idea. Counselling online or via telephone really is an excellent choice and many people actually prefer this way of working.
Of course, there are differences in online counselling and personally, I will always, wherever possible, seek to work in an actual space with my client. However, that listening ear and the empathy and non-judgemental acceptance of who we are as individuals does not change because we work online. Counsellors remain who they were prior to the pandemic, just as you remain who you always were. We may not be able to meet in person for our sessions, but we continue to work to support you throughout the various challenges that you face as an individual. Counsellors are also keenly aware of the myriad of difficulties that the pandemic has accentuated. In particular - isolation - and we work to make sense of what being alone or restricted really means. Perhaps it is about finding a sense of freedom within. 
As you read this, you may be wondering how it is possible to really connect with a stranger without ever meeting them in person. Certainly, there may be obstacles to interaction but there are now excellent and completely confidential platforms, such as Zoom, that enable counsellors to work fluently and with ease. Our psychological wellbeing is absolutely vital, perhaps more urgently so during the current pandemic, where we may find ourselves in lockdown with family members with whom we may experience tension and stresses. We may be feeling the painful loss of interaction with loved ones, the wonderful freedom to just 'be' with those we love, be they friends or family. We may also find ourselves feeling dispirited and lonely,  for the first time without a job or furloughed. Many counsellors have adjusted their fees to accommodate the current financial uncertainties, and there may be the possibility of fortnightly sessions. We can ask about this when we enquire about the first session. The important thing is that we reach out if we need someone to support us, someone to listen to us and someone to help us make sense from what may, at times, feel like a time of emptiness and unhappy isolation. 
    Ultimately,  it is my belief we will remain unchanged as human beings. The human spirit is indomitable. There can be no doubt whatsoever that this pandemic will have changed us in some respects, and made us aware perhaps of things that we previously took for granted but talking about our feelings is something that is always good for us. We all need to to heard and understood. We all deserve non-judgemental acceptance of who we are and counselling provides us with an opportunity for real freedom of expression and a chance to explore and understand ourselves in a way we may have never thought possible. 
Share this article with a friend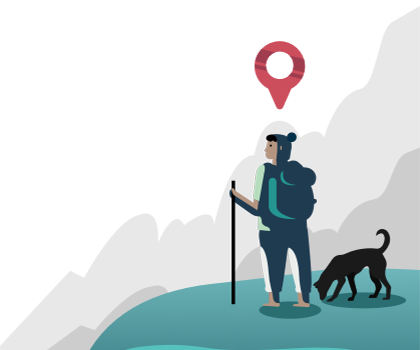 Find the right counsellor or therapist for you