Addiction
Could you be an alcoholic or addict?
Have you ever wondered why once you start using your drug of choice you are unable to stop? Are the consequences of your drinking/using getting worse?
Are you starting to lose family, friends, relationships and jobs as a result? Has your world got smaller as you isolate behind closed doors?

Is your health a concern to you or others? Are you sick and tired of being sick and tired? Are you unable to stop on will-power alone?

You are not alone.
A professional can help you and the very fact you are here is the first courageous step in getting help.

To be an alcoholic or addict you do not have to be moneyless, homeless or sat on a bench (although many think that is where an alcoholic/addict ends up). There is a term called 'functioning' and that is where you still have your job and house etc. Just.

Being active in your addiction means you are not 'choosing' whether to have your drug of choice as the chances are it is 'taking' you for a long time before you reach for it. At this stage, self-will, swearing off of it, changing your drink or drug and delaying the time you use are all to no avail. At this physical stage, your body is craving and you will have no defence against your first use once you take the first drink or hit.

Addiction does not have to be 24/7 and contrary to much belief, a binger can be an alcoholic or addict as the term is not about how much you use, it is about the effect of your using. To some, a couple of glasses of wine/hits can be too much, yet to others, a couple bottles of vodka/excessive using is not enough. Alcoholics and addicts come in a variety of shapes and forms.

So how do you recover? If you have a problem then abstinence is the only way to recover. Of course, it goes without saying that this is not possible with all addictions (eg: food and sex) yet you can learn healthy ways of relating to your drug of choice, for example, a food addict learns ways to 'eat to live' rather than 'live to eat'.

A counsellor will support you and be alongside you in your recovery journey. This will mean you being honest, open and willing to do what it takes to not pick up your drug of choice. It means you being rigorously honest about your life and how you feel about your past and any resentments or emotions you may be using on. Together you can work on understanding your addiction and yourself.

Regarding session frequency, it may be that initially you need more than one session per week which can be costly. However, it is suggested you put as much time into recovery as you do into your drinking/using. Following 12-step fellowship meetings, such as Alcoholics Anonymous (AA) or others can be a great help alongside your counselling sessions.

A parting thought: There is hope. You do not have to die because of your addiction. You can have a life befitting of a human being starting today.
Share this article with a friend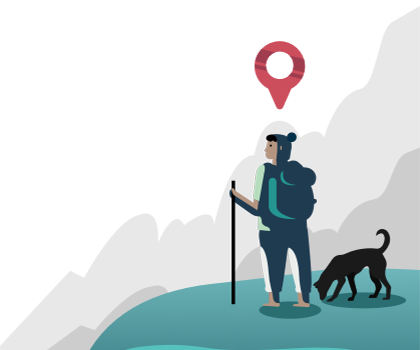 Find a therapist dealing with Addiction