Anxiety
Coronavirus and mental health
The continuous barrage of new developments regarding the current outbreak of COVID-19 (also known as coronavirus) is causing particular challenges for people living with anxiety, stress, depression, health anxiety, obsessive-compulsive disorder (OCD) or any other mental health issue. But you don't have to be suffering from these issues to find living in the midst of this pandemic challenging at times.
Whilst there's plenty of advice on how to protect yourself and limit the risk of exposing yourself to the virus, little has been said about the effect that a problem like this can have on our mental health, and specifically those who have pre-existing mental health issues.
A common characteristic of anxiety is the inability to tolerate uncertainty. Anxious people would much rather live in a world of certainty but that's simply not realistic - even at the best of times. The current climate we are living in where we are trying to live in the midst of a potentially lethal situation has obviously created a lot of uncertainty which might be difficult for those with pre-existing mental health conditions to manage.
Another issue that many disorders have in common is the thinking trap that people can easily fall into. Common traps right now seem to include: thinking we can accurately predict the future, black and white thinking, and blowing things out of all proportion. The COVID-19 situation may feel quite daunting at times. Having attracted so much media coverage that seems to be thrown at us constantly, it's understandable that some people may feel quite overwhelmed at times. It's even leading to some catastrophising – imagining the worst-case scenario. COVID-19 isn't just affecting our thinking though, it's impacting our behaviours too.
People with depression are, unsurprisingly, easily caught up in negative thinking. In addition, where we are now self-isolated and many are not working, people can easily slip into bad habits where their very lifestyle becomes unhealthy too. This tends to have the unfortunate consequence of feeding into their depression and making them feel even worse.
When it comes to OCD, there couldn't be a worse time to be living with this issue. Whilst in the past, cognitive behaviour therapy (CBT) has advised against over washing our hands, the International OCD Foundation suggests adapting the baseline for handwashing at this current time. But that doesn't mean that some sensible limit shouldn't still apply. In addition, there is, understandably, a lot of talk about 'social responsibility', which for some patients could trigger their anxiety. Some may feel that they are overwhelmingly responsible for trying to stop the spread of this virus. Or, less likely, they may have unfortunately been in a situation where they have unknowingly passed the virus to someone else.
Another group of patients who will be finding this a particularly difficult time will be those who experience health anxiety. Wondering if they have caught coronavirus is something that will haunt them frequently. Those with any type of anxiety issue including health anxiety and OCD, might be particularly prone to avoiding information or at risk of 'googling' information frequently.
If you are struggling with any of these issues, it is important that you seek help before these problems worsen.
Not only has cognitive behavioural therapy been evidenced extensively to treat issues like this, but NICE guidelines recommend this therapeutic approach as the NHS treatment of choice. For optimum results, CBT treatment is best administered by a fully trained, experienced, BABCP accredited CBT therapist. 

To find a qualified therapist use our search tool on Counselling Directory. Online and telephone sessions are available.


Share this article with a friend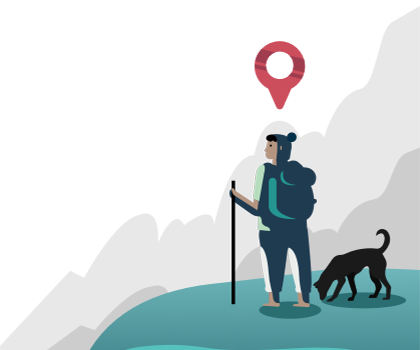 Find a therapist dealing with Anxiety